Audi's new mid- and full-sized S models have undergone a bit of engine downsizing plus boosting, while gaining in the fuel-economy area. What will the Audi faithful say when they say a twin-turbo eight in place of that lovely V10? Duck and cover.
The Audi S6 and S6 Avant
The new S6s — both sedan and wagon — get a new, a four-liter, twin-turbo V8 producing 420 hp and 405.66 lb-ft through Audi's seven-speed S tronic. Audi says the models can get from 0-62 mph in 4.8 and 4.9 seconds, respectively, and top out at the typically limited 155 mph. The new V8 gets slightly less horsepower than the V10's 435, but slightly more torque at 398 lb-ft. Audi claims average fuel consumption rates at 24.25 US mpg in the S6, and 24.0 US mpg in the S6 Avant, an approximate 25 percent increase over the previous, naturally aspirated 5.2-liter V10.
To goose those efficiency numbers, the new motor gets new energy recuperation and start-stop systems, and cylinder deactivation. A computer-controlled Active Noise Cancellation system (ANC) uses similar anti-phase tech as Bose headphones and jet-fighter cockpits. Four microphones record the noise in the cabin. A computer analyzes the noise for intrusive elements, flips the offending noise 180 degrees out of phase, then plays the anti-phase sound through the speakers of the sound system, canceling out the noise. Clever kids.
Want even less noise? Electronically controlled engine bearings emit targeted counterpulses to attenuate low-frequency vibrations.
G/O Media may get a commission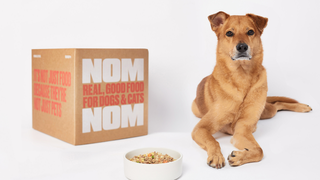 The Audi S7
Same engine (and engine specs) as the S6s, same flowing lines as the A7. Same seven-speed S tronic and quattro permanent all-wheel drive system (with self-locking center diff and torque vectoring, natch). Like the S6s too, it gets Audi's sport-tuned adaptive air suspension and drive select dynamics gear.
The Audi S8
Oh, you wanted a big sedan that gets from 0-60 in 4.2 seconds? Glad you asked. Audi's new 4.0 TFSI, producing 520 hp and 479.42 lb-ft, will to do exactly that. That's hooked to Audi's new eight-speed tiptronic. Top speed is held to 155 mph, per the old "gentlemen's agreement."
All that while averaging 23.06 US mpg? That's umpossible! No, it's true, if you believe Audi. The S8 gets similar energy regen and start-stop gear as the S6s.