Exterior Design: ***
The 2008 Mazdaspeed3 doesn't visually distinguish itself much from the standard Mazda 3 hatchback, but it doesn't need to. The basic design's thick D-pillars, subtle shoulder bulges over the wheels, and angular lines are a good starting point. More important is how the car doesn't look. There are no scoops, fins, stripes, or stickers exclaiming the car's performance. The slightly larger rear spoiler, which we suppose is theoretically functional, looks just like the spoiler on the standard car. The wheels look boring. Even the intercooler is hidden away, breathing through the normal-looking grille.

Interior Design: ***
For some reason, there are more Mazdaspeed logos inside the car than there are outside. But besides some extra red trim and stitching, it's again much like the standard 3. You have plenty of room for a few of your friends and their stuff to come along, though there's not much extra room for the driver's knees. Aside from that, everything is quite comfortable, despite being over-styled in the manner of an athletic shoe.


Acceleration: ****
The 263 HP is impressive, but that's just half the story. At just 3000 RPM it's making an STI-threatening 280 lb-ft of torque. Mash the throttle in any gear, at any RPM, and the Mazdaspeed 3 pulls with minimal lag thanks to the turbocharged 2.3-liter aluminum-block inline four with direct injection. The power may drop off at 6000 RPM, short of the redline, but that's to be expected from a turbo. To help get grunt to the ground, there's a limited-slip differential and a trick torque-management system that reduces torque steer. The car still staggers around from a launch, over rough surfaces, around low-speed corners, and pretty much any other time you get on the gas in first or second gear.
Braking: ****
If you want to stop in a hurry, the brakes are quite good. However, they can feel just a bit oversensitive if you're not wearing communicative shoes. Once you get used to the relatively light pedal and short travel, they're confidence inspiring, working equally well for spirited driving on back roads or brisk sprints through the city.
Ride: ***
You don't expect a Mazda hot hatch to ride like a Buick, but that's not to say you don't feel somewhat annoyed by how bouncy the car feels over poor surfaces. It doesn't make any sense until you've brought it up to speed, where you realize they haven't forgotten to put shocks on the car, they've just tuned it to feel composed going fast. That being said, if you're planning on using this as a city car in a dense urban area, it may get a bit obnoxious.
Handling: ****
You may expect a relatively nose-heavy car like this to have a serious understeer problem; it does, but you have to be pushing seriously hard to find it. What you get instead is a car that feels well-planted and very grippy. It's not extremely flickable, like some smaller 3-door hatches, but if you keep in mind that this is actually a bigger car than a Subaru WRX 5-door (which feels soft by comparison), you don't mind so much.
G/O Media may get a commission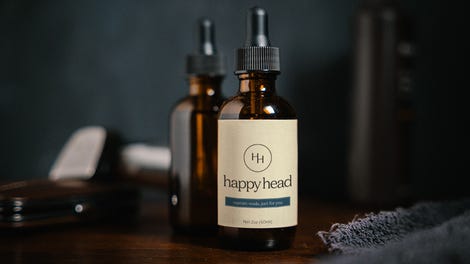 Gearbox: **
Don't think that, because you're in a Japanese hatchback, everything is going to feel light and dainty. The gearbox and the clutch are very weighty. That's not a bad thing, though, as I much prefer feeling like I'm operating a machine rather than just pushing plastic buttons. No, the problem I had with the shift action was not weight, but vagueness. At times, it's hard to distinguish between selecting 1st or 3rd, and 3rd or 5th, which is not a unique issue, but an issue nonetheless. A bigger issue is that the shift into 5th or 6th gear requires too much effort at an angle, which, for my arm, was uncomfortable and tiring. But maybe I just need to go to the gym.
Audio: ****
The Bose system, with its 222W digital amp, on this Grand Touring model pumps through 7-speakers, and sounds great. Combined with satellite radio, you'll almost forget that there's an in-dash 6-disc MP3-capable CD changer. If that's not enough, there's also an auxiliary jack for your MP3 player.
Toys: ***
The audio system has pretty much everything you need to stay entertained, but there's also an available DVD navigation system that's easy to use. If you're a techno-fiend, there's not much else. But if you're easily wowed by gimmicky tech, you would've already been sucked into buying a Ford with Sync.
Value: *****
The Mazdaspeed3 is a tremendous value. All this performance, practicality, equipment, and overall quality comes in at just over $24,800 as tested. If you want fewer options, you can get one for about $23,000.
Overall: ****
To get this much speed combined with this much practicality usually requires a paying a far higher price. That the Mazdaspeed3 combines talents to create an affordable, high-quality and, above all, discrete package is an impressive achievement. Still, if we're picky (we are), we'd like to see a touch more driver involvement. And more hot hatches on this side of the Atlantic, please.
Also see: