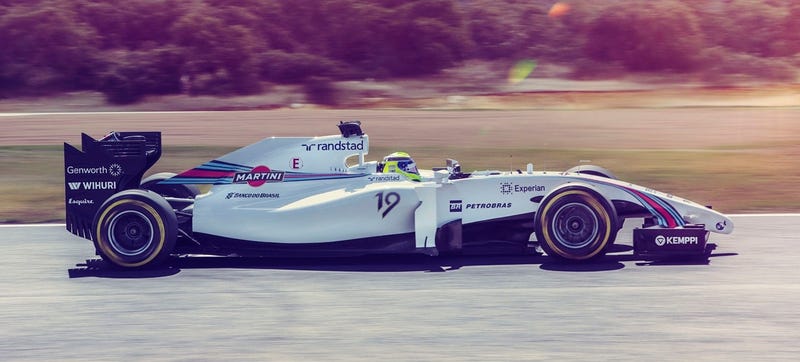 Congratulations to the Williams team for winning the 2014 Formula One season! No, they haven't won any actual races yet, but they've won the race for my undying love with the return of the legendary Martini livery.
I don't care if you bleed Ferrari rossa corsa or dye your pubic hair Lotus black-and-gold every season, is there anything sexier than the Williams FW36 in Martini livery? The answer was no. That was a rhetorical question. Don't be daft.
Former HRT driver Bruno Senna is going to race for Williams F1 in 2012. I kept "Bruno" off the headline for this F1 update because it's a little jarring if you have the proper context and know the history. Senna's uncle, the great Ayrton Senna, died 18 years ago in his third race for Williams.
At Williams F1's UK headquarters, even the topiary is infused with petrolhead geekiness.
In the ongoing saga of the kinetic energy recovery system (KERS) introduction to F1, some teams are beginning to wonder openly if the devices will be ready for competition in the 2009 Formula One season. Well-publicized events like the BMW mechanic being shocked, a battery fire at Renault and testing issues have…