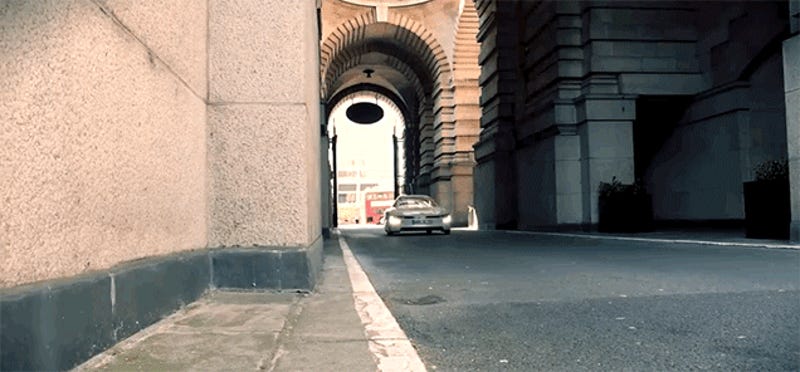 [The Volkswagen XL1 went on sale in the UK for £98,515 ($168,789). That means it costs roughly as much there as the BMW i8. Then again, Volkswagen will only have to sell 200. In other news, Hungary is not getting any.]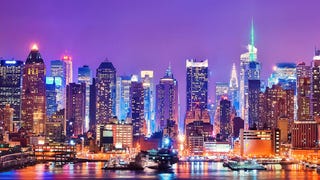 What is it about the Volkswagen Group that produces wild, insane, magical engineering projects like the Lamborghini Veneno, Bugatti Veyron and Porsche 918 Spyder? The 261 MPG Volkswagen XL1 isn't in the same league as those cars in terms of speed, but it's every bit as amazing. But there's one problem: Most Americans…
What happens when you take the ultralight, 261-mpg hybrid car of the future, yank out its hybrid guts, and then throw in an engine from a high-strung Italian sport motorcycle? You could get something truly amazing. It's what the folks in Wolfsburg reportedly want for the Volkswagen XL1. Where do we sign up?
When our own Máté Pétrany drove the 261 miles per gallon Volkswagen XL1 in Europe, he said it was just like driving the future. Here's the thing about the future, though: it is apparently mad expensive.
I love the Volkswagen XL1 because it looks like what cars from 2015 looked like in movies from the 1990s. The future is now, kids, and MotorWeek is along for the ride!
This is The Morning Shift, our one-stop daily roundup of all the auto news that's actually important — all in one place at 9:00 AM. Or, you could spend all day waiting for other sites to parse it out to you one story at a time. Isn't your time more important?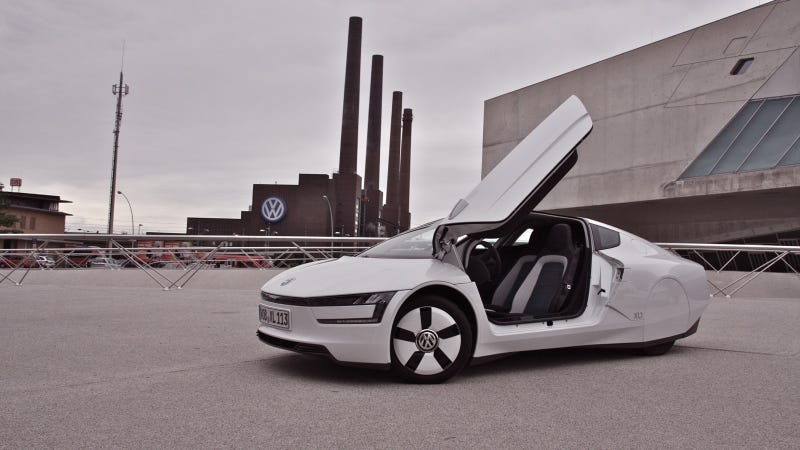 Volkswagen wanted to build a 235 MPG car. Now, 15 years after setting that challenge for themselves, they've exceeded their goals in almost every way. The VW XL1 is built like a supercar, looks like a spacepod, feels like a production model and crosses the Autobahn while using barely 0.004 gallons of fuel every…
I'm a big fan of the Volkswagen XL1 that was officially unveiled at Geneva and I am still considering what I'd offer someone at VW in order to get behind the wheel of one. Do I have to jump out of a balloon?

But in less than 10 years, the Golf of that era might have a lot of the same tech and design touches of that…
You all no doubt remember Felix Baumgartner, the Austrian superbadass who jumped out of a balloon last year 128,000 feet above the earth and hit 843.6 mph with his body because Red Bull asked him to. Now he has been called to perform an equally dangerous task: drive the obscenely efficient Volkswagen XL1.
Showing a high-mileage prototype in oil country? That takes some brass ones, Volkswagen. The company went to Qatar to reveal the XL1. VW says the diesel hybrid can travel more than 260 miles on a gallon of UAE tea.