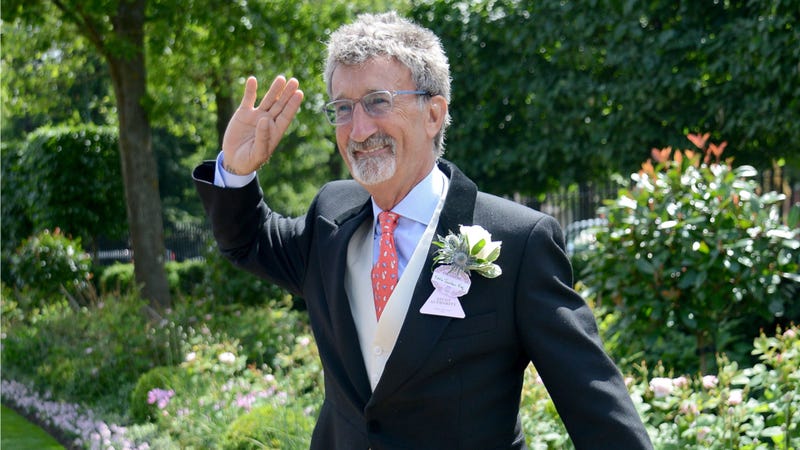 Eddie Jordan, a very rich man who once had his very own Formula One team and his very own mullet, and then who went to be an F1 analyst for the BBC when both of those collapsed, is said (?) to be one of the new hosts for Top Gear, according to a report from the Radio Times, joining a radio DJ and Joey from Friends.

Bless his heart, Caterham adminstrator Finbarr O'Connell tried to field questions from the media, as he came along with the team to help head up the operation for the weekend. He looks about as out of place as it gets.
The 2011 Belgian Grand Prix was somewhat special for Formula One's old man from Germany. It was here, 20 years before, that Eddie Jordan gave the young Mercedes–Benz sportscar driver his first chance in F1.