Top Gear presenters Chris Harris and Eddie Jordan had to ditch an Alpine A110 on Monday morning after a warning light popped up on the car's dash, and the vehicle caught fire, British tabloid The Daily Mail reports.
The newspaper says Harris was at the helm with Jordan in the passenger's seat as they drove with four other cars on a closed segment of the Monte Carlo Rally's SS17 stage in Monaco. That's when an "engine management light" came on, and shortly thereafter, Harris was made acutely aware of a problem, with The Daily Mail quoting the presenter:
I first realised I needed to get out when I opened the door and the flames went up my arm.

Top Gear provided the tabloid with a statement on the incident, saying:
There was an incident during filming in Monaco last Monday morning with an Alpine that led to a fire taking hold of the main vehicle – which Alpine is now investigating.

Thankfully Chris Harris and passenger Eddie Jordan, both exited the stationary vehicle unhurt.

G/O Media may get a commission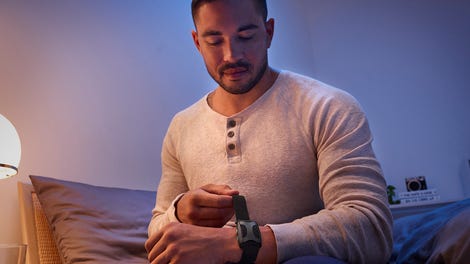 While the presenters made it out unscathed, the gorgeous Alpine was ruined within four minutes, and that—understandably—upset Harris, who said:
Sadly the car was lost and it always makes me sad to see a beautiful car destroyed.
Jordan also expressed his grief over the destruction of such a good car, especially before he and Harris could finish the drive, with The Daily Mail quoting him as saying:
'Doing a stage of the Monte Carlo Rally was a dream come true for me. The car was stunning - so light on its toes. It was dancing around the mountain and Chris was driving it beautifully.

'It's such a shame we didn't finish the test, but these things happen.'

There's no word yet on what caused the fire. Alpine's spokesperson admitted to The Daily Mail that there was a "technical incident" during filming, and that, as a precaution, the company has "frozen all driving activities for pre-production cars."
We at Jalopnik are just glad Harris and Jordan are OK.