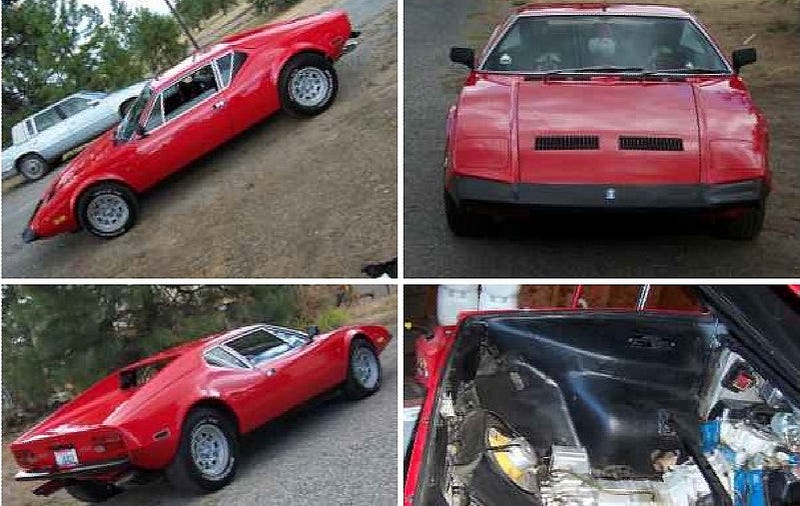 George Clooney and Alejandro deTomaso share something in common - they're both known to have stuck something American into an Italian beauty. And while today's Nice Price or Crack Pipe
'72 Pantera may be no Elisabetta Canalis, it's price might make it within the reach of more than just Dr. Ross.
Hey, you got your Mercedes SL in my Chrysler Le Baron! No, you got your Le Baron in my Mercedes SL! But it tastes great - wait, no it doesn't, it tastes like ass. Lacking both taste, and apparently value at even $1,400, yesterday's odd Chrysler-based SL500 clone accumulated both derision and a 76% loss. And yes, I know, it's not a Sebring, I have no explanation for why I was convinced that's what the donor was.