S
Six months have passed since we last saw a Chrysler B-body in this series? Well, actually the '78 Monaco Brougham is technically a B-body, but it's so incredibly Malaise that I hesitate to include it alongside the likes of the Super Bee and the Road Runner. Regardless of where you stand on the B-ness of the Malaise Monaco, it's tough to argue with the inherent goodness of this '66 Coronet 440 convertible, which I found parked near the waterfront and just around the corner from the Ford Econoline pickup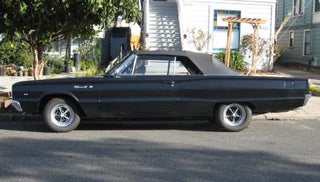 S

This Coronet parks on the street every day and sees regular driving duty, yet is still in very nice condition. Obsessive date-coded Mopar freaks would scoff at its rock chips and minor dings, of course, but this is no show car.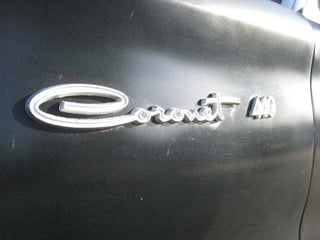 S

This car has "V8" emblems, so it probably came from the factory with a 273. The Coronet could also be had with the 318, 361, 383, or even the 426 Hemi, and this one may well have been through a half-dozen engines by this time.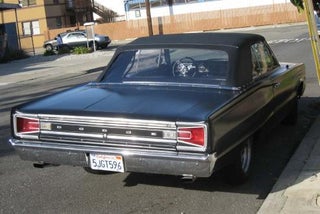 S

The "Coke bottle" body style and rocket-style taillights had some significant traces of late-50s styling; the following generation of Chrysler cars did away with all 50s influence.