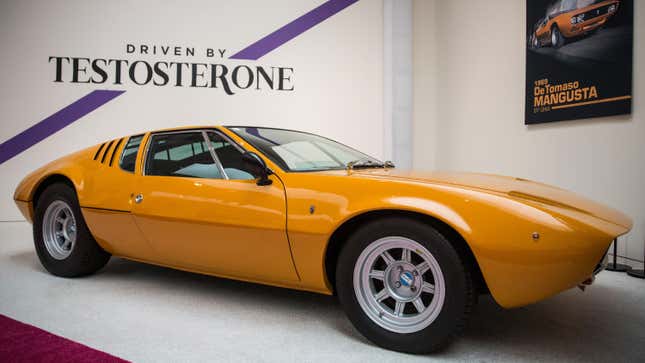 Pretty much anyone who knows what a car is has probably heard some version of the "compensation" joke: The bigger your truck, or the faster and more expensive your vehicle, the smaller your penis. Researchers at University College London, though, have reason to believe there might actually be some truth behind the snickering.
In a study called "Small Penises and Fast Cars: Evidence for a Psychological Link" published in PsyArXiv in January, researchers Daniel C. Richardson, Joseph T. Devlin, John S. Hogan, and Chuck Thompson from the university's Department of Experimental Psychology tried something out. They "manipulated what men believed about their own penis size, relative to others," then asked those men to rate their desire for certain luxury goods — including sports cars.
That "manipulation" element is key. Folks with penises tend to be a little more generous about the whole "penis size" thing than, say, the researchers who perform those same measurements (seriously, there are studies about this). The goal of the University College London survey wasn't to correlate exact, scientific measurements of penis size to the desire to own a fast car — rather, it was about correlating how people felt about their penis and how it compared to the assumed average.
Of course, these researchers didn't recruit these subjects with the explicit disclosure that they'd be chatting about penis sizes and fast cars. Instead, the subjects believed the scientists were "studying how people remember facts at the same time as shopping for products."
G/O Media may get a commission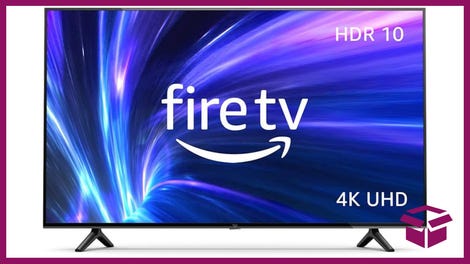 42% Off
Amazon Fire TV 50" 4K Smart TV
The subjects were presented with a "fact" for seven seconds, followed by a picture of a product, before they were asked to rate how much they wanted to own that product. Half of the 12 "facts" were designed to manipulate the subject's self-esteem — and the "fact" in question here stated the average size of an erect penis as either 18 cm or 10 cm (about seven or four inches, respectively), along with indicators as to whether that was a "small" or "large" size. Immediately after — presumably with the feeling that they were either above or below average in the penis department — the subjects rated how much they wanted a sports car presented on the screen.
You can read the full study here, but the most fascinating finding was the fact that, in men over the age of 29, there was no correlation between their perception of their penis size and their desire to buy luxury goods... unless those luxury goods were sports cars.
From the study:
We increased our male participants' desire for sports cars when we made them feel they had a relatively small penis. Why cars and why penises? These results raise intriguing questions for future research. Does penis size effect only ratings for sports cars, or other highly prized items as well? Does penis size have a connection to male self-esteem that is just much stronger than the other factors we manipulated in this experiment? If we manipulated other equally strong factors — men's beliefs about their intelligence or wealth perhaps — would we find a similar effect on product ratings?

Or perhaps there is just something specific linking cars and penises in the male psyche.
Like all scientific studies, this one has its flaws. The sample size of 200 men between the ages of 18 and 74 years old isn't exactly a huge pool, and the fact that these folks were all English-speakers means they likely have certain values around luxury goods — like fast cars — and possess certain cultural assumptions about genitalia. The study also fails to specify what other "luxury goods" the men were asked to evaluate; no amount of personal shame can force me to covet, say, a $50 bottle of water crafted from the tears of orphan children over a Lamborghini.
All that being said, though — this is one hell of a fun study, and I fully intend to justify all future compensation jokes with this newfound scientific backing.
H/T Carscoops for bringing this exceptional study to my attention.