If you're feeling self-conscious that your new Toyota Camry doesn't quite match your living situation, then it's OK. Now you can have a generic beige house to match your generic beige sedan!
Toyota has been in the business of mass-producing homes — actual domiciles for for sleeping, eating, playing, working and pissing — for almost forty years. It's not exactly a secret; there was apparently a big media blitz to announce newer manufacturing initiatives back in 2006, according to all the file photos we could dig up. But they're only doing it in Japan, and it's not nearly as well-advertised as the 2014 Corolla.

The automaker began building houses in 1975 on an assembly line just like its cars. A handful of Toyota dealerships also sold housing plans. The goal, Toyota said at the time, was "truly wanting to make Japanese homes better."

Call it Toyota's vision of what Sears did in the early half of the 20th century. They had kit names like "Model JA," "Model KC," "My Life," "ASPEN," "Aspen Sepia" (I don't know why one is in all caps, either), "Elm," "Cedar" and "Apartment."
G/O Media may get a commission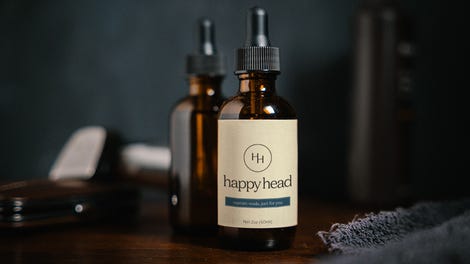 Toyota had quietly racked up a few accomplishments under its housing arm, including providing temporary shelter for earthquake victims in Turkey, expanding to condominium production and offering home loans to buyers. But in the late 1990s (you know, when the Prius made its debut), Toyota began looking at more environment-conscious manufacturing choices.


Toyota began operating on three major principles that ensured future housing production would be green-friendly. First, they would develop and use products that would meet environmental safety guidelines. Houses would be built with materials and technology that would reduce carbon dioxide emissions, use materials with smaller concentrations of formaldehyde and ensure that all houses would be sustainable for at least 30 years.


Next, the construction process would reduce waste, increase water conservation and lessen its impact on global warming.

Finally, Toyota would partner with businesses that were also green-friendly, making sure that all aspects of production from suppliers to dealers left the smallest footprint.

Another major aspect of Toyota's home construction? Making sure they're structurally sound in the event of an earthquake. Because Japan.

I couldn't dig up a solid figure on how many Toyota homes have been sold over the last 40 years, but it's safe to say the number might be hovering around 250,000. Over the last three years, Toyota has produced more than 5,000 homes each year.
So, you're pumped about the possibility of the same guys that built your FR-S...er, GT86, in this case...also building the garage to match? A Toyota house is going to run you about $200,000 minimum, with options rising up to the $800K range. Happy house-hunting!

[Hat-tip to Jacob Brown who spotted a Toyota house last night!]
[Photos via AP; Toyota Global]