Take a look at yourself in the mirror. You have bad opinions and you only buy massive heaps of dumb shit. You don't deserve anything good. "But I deserve nice things, I'm a nice person!" No. You're terrible. You all never bought a Chevrolet SS, and now they're gone with no replacement. Chevy finally got the thing right, and you're down to the wire on picking one up.

The last 2017 Chevrolet SS rolled off the line in Australia recently, and will soon arrive upon our golden shores if they haven't already. General Motors, Ford, and Toyota are all shutting down production of Australia-specific cars, and with the end of the production of the Holden Commodore that it's based on, so will come the death of the SS.
Oh, it's not like GM is incapable of building another front-engine, rear-wheel-drive, manual-transmission'd roided-the-fuck-up monster sedan.
They just won't. There are not enough cars sold in Australia alone to justify entirely separate model lines for the country, and there's not enough demand for cars like that stateside to justify their existence.
G/O Media may get a commission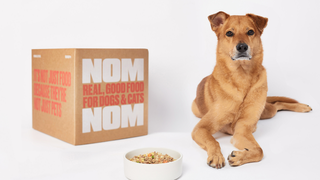 In fact, Chevrolet has sold only 11,129* SS's (SSes? I dunno, plurals here aren't really making sense) so far, throughout the model's entire run. Even if you manage to snag one up now with all the other die-hards, you'll end up having a rare gem at some point, if not already.
And you should, because it's one of the greats.
(Full Disclosure: Chevy wanted us to drive an SS so bad that we asked for one, and then they said "okay," and let us pick one up at its garage with a full tank of gas.)
Don't get me wrong, it's not the ideal car. Just look at it for a while, and you start to go a little cross-eyed, like staring into those magic images that were all the rage 20 years ago.
You try to discern a muscle car, or some sort of big brawler – maybe it's in there, somewhere; is that it? no it's just a wheel – and all you really get staring back at you is an overgrown fleet rental.
Sure it's got vents on the hood, but nothing about it really screams "fast." There's no chopped roofline. No flared haunches. No sidepipes. No machine guns. It's just got sort of a goofy, gaping mouth grinning back at you, like a rejected Mazda design from 2005.
You can bleat all you want about how it's a "sleeper," but when people think of a sleeper they think of a Volvo 240 with an LS7 under the hood.
They don't think of a frumpy Australian rhino.
It's amazing what a little bit of chili powder can do, however. You pour a little bit – or a big heaping pile – of it onto pretty much any gray blandness, and all of a sudden flavors come out that you were never expecting. At first, you think "oh what good will that do? It'll just make my tongue all sweaty and then it'll make my eyes water, and at the end of the day I'll just end up with tarted-up Soylent. Garbage with a bit of garnish is still garbage."
But that's not what happens at all. You don't just get fire and heat, you get so much more.
And if you'll forgive my tortured metaphor, that's a bit like the Chevy SS. It didn't start out as one of the greats. Definitely not. In fact, if you think "oh ho ho, I'll just go out and get one of those early ones, they're all low mileage and unusually cheap," I'm sorry to say I have just the most awful news. The early models – the 2014s and the 2015s – aren't exactly perfect. I've never driven one of those, but a bunch of people (including my esteemed colleagues Raphael Orlove and Patrick George) have repeatedly assured me it basically drives like a big Toyota Camry that sometimes has a manual transmission.
But for 2016, the Chevy got magnetic ride suspension as standard, along with a new exhaust system that makes it LOUD.
And it's a world of difference.
No longer is it a Family Mid-Size Sedan with an overgrown penchant for the occasional tire smoke. No longer is it a big Malibu that's just gotten a bare whiff of smelling salts up its nose. Not only is it now mean and growly when you want it to be, but it hums and thrums.
The six-speed gearshift vibrates and throbs away at you like a raucous old muscle car. The clutch pedal is heavy and finicky and stiff, constantly reminding you that it is not a car for cowards. The new suspension, filled with iron filings that make it as hard or soft as you like it, turns it into a big angry beast on command.
It's a lesson in why looks shouldn't matter, and why it's the heart and soul that counts, as Tumblr always tells you. It's one of those things where you'll just have to look back at it, years having bought one, with a smug grin on your face. Because you were able to look past it all to see the beauty lying on the inside.

Which is why it maybe never caught on. It was too good for us. It was a gift from abroad that was somehow still designed for our shores, and yet, nobody ever got it. Everyone bought bland BMWs instead.

But no one will ever miss those.