There were a lot of great things about the Chevrolet SS, like V8 rear-wheel drive performance with a manual gearbox in a practical sedan package. Its biggest problem, however, was its price tag. Now that it's on the way out and cars need to be sold, Chevy is clearing out select SS sedans this month with discounts up to 20 percent off. It's time to quit your whining and actually buy one already.
Every year or so GM decides to throw a crazy 15 or 20 percent off sale to get help dealers move extra inventory. And every year those of you who thought about getting what might be one of the best four-door models to ever wear a bow tie badge check the listings, get pumped about the sale, and put it off until next time.

Well, guess what, you jokers—there ain't going to be a next time! If you want a Corvette-powered Chevy sedan with a stick (or automatic) at a decent price, this is your last chance.
Here are some of the price drops we've seen:
G/O Media may get a commission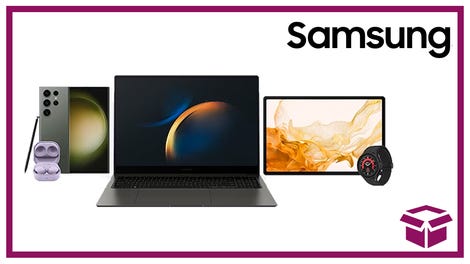 24 hour deals
Discover Samsung - Daily Deal
(Update: I mistakenly confused the 20 percent discount with the bonus tag sales that GM often runs. This goes to show that even people who do this all the time can have a hard time keeping various rebates and incentive plans straight. I was contacted by a GM sales rep and I have some great news. According to him, every single 2017 Chevrolet SS sedan qualifies for the 20 percent off sale through 3/31/17)

Often these types of deals will require you to get financing with GM financial. If you have good credit, getting a low APR shouldn't be a problem. However, even if the interest rate is a little higher than you would like, it is probably smarter to take the discount with the GM loan and refinance later at a lower rate.

Use Chevy's website to see what cars are available nearby, but don't be afraid to do a nationwide search if your local stores don't have want you want. If you manage to score a deal on the SS of your dreams, don't stick it in a garage and wait for the collector market to catch up.
Drive it, do some burnouts, and enjoy!

(H/T to Robert!)