Once upon a time, VW imagined they were Mercedes Benz and built cars like today's Nice Price or Crack Pipe Phaeton W12. It's a luxurious reminder of the company's delusions of grandeur, but can it still bring the big bucks?
A unique interior, oddly angled V6 turbo diesel engine, and a three-pointed star in the grille are generally not elements you might associate with blandness. Regardless, that accusation was leveled at yesterday's 2013 Mercedes GL350 Designo Bluetec diesel 4MATIC wagon. By the way, writing out that Benz's full name just plain wears me out.
Along with its perceived paucity of driving pleasure came an indictment of its price, with $31,500 seemingly too lofty for the 60 percent of you who tendered it with a Crack Pipe loss.
That Big Benz was equatable to the S-class in terms of market position and outright luxury comportment. Based on the comments however, it had yet to achieve that sedan's level of market prestige and aspiration. The S-class is often considered the standard by which other range topping sedans are judged. And, while companies like BMW with their 7-series and Jaguar with the XJ have long sought to dethrone the S, none has so far been wholly successful.
And then there's Volkswagen.
G/O Media may get a commission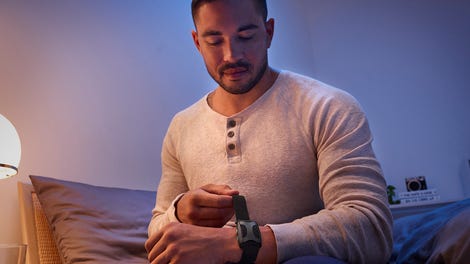 Back in the early Aughts, VW's CEO made the case for the company abandoning the core constituency—the market that literally made up its name, 'People's Car'—and move up-market to where the profits are larger and prestige becomes de facto. Ambitious and somewhat an affront to the company's past, it spawned such products as the Passat W8, Touareg, and the subject of today's consideration, the Phaeton.
This 2004 VW Phaeton W12 Premier Edition is the ultimate expression of VW's longing for upper crust acceptance and an attempt to take on the Mercedes S-class on its own terms. The model existed for a remarkable 14 years, having just ended production in March of 2016.
It had a much shorter life here in the U.S. where the Phaeton made a fitful go of it for just the 2003 through 2006 model years. Outside of the U.S., the car was offered with a slew of engines and transmission choices. Here in America however, you were limited to 4.2 litre V8 or, as fitted to this car, a crazy complicated 6-litre W12. We only got automatic transmissions as well.
The D1 platform underpinning the Phaeton was shared with the Bentley Continental GT and Flying Spur and there's a familial resemblance to the Audi A8 when viewed from below. Overall, the car weighs in at a substantial 5,300 pounds with the W12,which perhaps alarmingly is about as much as yesterday's big-ass Benz.
This one, in Black Klavierlack over a beige leather interior comes as a Premier Edition which amps up the luxury to Bentley-esque levels. Claim you can't stand sitting in the Taco Bell drive thru without having your ass cheeks coddled? Well, this Vee-Dub has you covered with massaging seats. They are also individually heated and cooled so your buns never need suffer the ignominy of just sitting around in discomfort again.
The rest of the interior is equally as swank as those rolling massage parlors with air vents that hide and more legroom than a pile of Hammer Pants. The seller says that the steering wheel, stereo/nav unit and instrument cluster have all been replaced owing to operational issues so it all should work as intended too. These have all been installed, according to the ad, by a Volkswagen Phaeton Certified Mechanic. Boy, that's a job title that'll get you called a Mad Lad.
The seller says the exterior has not had quite the same love as the interior, but it does present well. The seller details flaws such as a scratch on the boot lid and a ding on an A-pillar, and what he says is a mystery 'abrasion' on the roof. Those seem minor and honestly it's unlikely anyone would buy this car to stick in a museum or tour the Concours circuit.
Mechanicals are described as flawless and finicky elements like the air suspension bags and window regulators have all been replaced. Those and more are apparently documented in a 100+ page tome of maintenance and repair records. That's par for the course for these cars, especially with the 420 horsepower W12 which is not as you might expect dirt simple in use or when you need to apply a wrench.
Still, these are fascinating cars and represent a point in VW's history where folly overrode common sense. Today, the fanciest VW is probably the Touareg which, like the Phaeton isn't even sold in the U.S. any more. Instead we get the Passat which has retreated in both price and aspiration, and the Atlas which is kind of the Touareg's cheap seats (literally) bigger brother.
No, there will not likely ever be a car like the Phaeton in the VW lineup again, and if you're interested in what the German company could accomplish when money was no object then this 96K Premier Edition Phaeton would make a good primer.
The question at hand however, is whether or not it's worth its $20,000 asking. This car went for six figures when new, but of course neither time nor reputation have particularly kind to the model.

What do you think, is this Phaeton worth that sort of bank? Or, is its failure today a fait accompli?
You decide!

Denver, CO Craigslist, or go here if the ad disappears.
H/T to Primalzer for the hookup!
Help me out with NPOCP. Hit me up at rob@jalopnik.com and send me a fixed-price tip. Remember to include your Kinja handle.