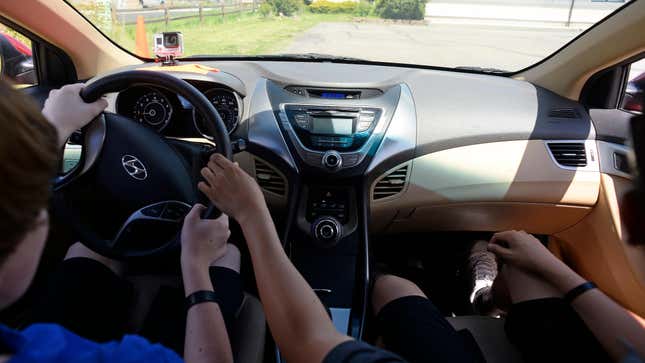 It's not always easy sharing a car cabin with family members and our loved ones. So the gospel goes, "familiarity breeds contempt," and that much can prove true sometimes — especially when you combine an experienced driver and a novice in one car.
We asked our readers to tell us about their worst driving experiences with family, and many of their stories revolve around what it was like to learn how to drive with Mom and Dad. Or, sometimes, with learning how not to drive.
Similarly, stories about parents teaching kids how to drive manual transmissions are always a good well to draw from with stories like these, but don't worry. When the time comes for you to pass down that hallowed knowledge to your loved ones, we've got you covered.
While stories of frustrated teachers and other hilarious anecdotes abound, there were also stories of emotional drives and some reflection on mortality. We spend a lot of time in our cars — with family and with our friends. You'll never know when it'll be your last ride together. Thank you all for sharing. And with that, here are the worst driving experiences our readers have had with a parent or family member.