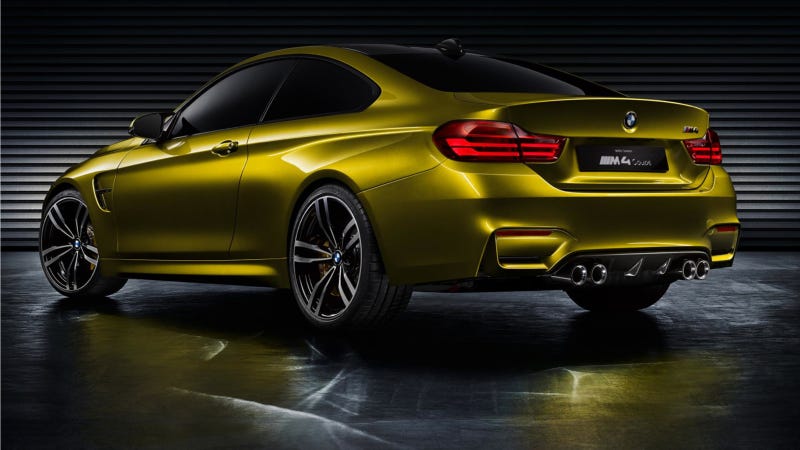 When Gran Turismo 6 was launched, it was announced that the BMW M4 would make its debut in the game. And according to a few sources, that debut is coming on Thursday, which is far earlier than expected. More BMW M cars for everyone!
According to Top Speed and Auto Evolution, BMW's latest iteration of the M3 Coupe (yeah yeah yeah it's called an M4 but we all know what it really is) is set to be a free download on Thursday to all players of GT6. That means that there will be 424 more horsepowers sitting in your garage for more online racing action.
We are still wondering if the car will really be unveiled on Thursday though. There is no official word from Sony or BMW that this is the date, and go-to Gran Turismo enthusiast site GTPlanet is mum on the M4 making its debut this week, though they do say it's coming soon after launch. Also, BMW isn't expected to unveil the M4 until next year, so why would they shoot their wad now on what is clearly a dry run? That would put something of a mess on their hands.
Guess we'll see on Thursday.