On Thursday, scooter startup Bird hosted a demonstration of its electric scooters in preparation for legislation that aim to make the company's scooter-sharing service legal on the streets of New York City. While the scooters themselves are a joy to ride, I can't help but worry New York will find a way to ruin the idea, like it ruins everything.

As cities and states across the country seem unwilling to invest in public transit and infrastructure, they're desperately turning to someone else—often tech companies—to figure out the problem of how people will get around. Hyperloops! Autonomous taxi cabs! Flying Ubers! The latest darling of the #mobility world is the electric scooter, but they aren't legal in New York City. At least not yet. Bird, and some city officials want to change that, and they showed off what they have in mind.
What yesterday's demonstration proved is that electric scooters have a lot of potential in attracting a diverse group of people of all ages looking for an easier, or more fun way of getting around the city. After riding one, it awakens a little bit of childhood in you, and the prospect of more accessible travel alternatives is always promising.
Bird partners with multiple manufacturers for its scooters, including Segway, which have 1/3 horsepower and are capable of a range of up to 20 miles on a charge. It's $1 to pick up a scooter using the Bird app, and 15 cents per minute until the scooter is parked and the rider ends the trip on the app.
G/O Media may get a commission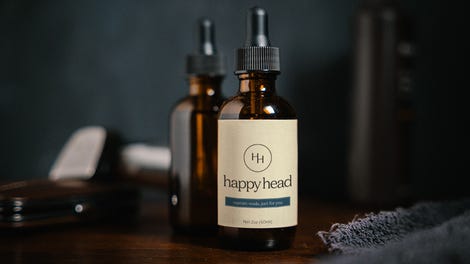 The prospect of New York City's sidewalks dealing with rule-breakers flying through people at 15 mph on sidewalks, and abandoned scooters littering the streets is much less appealing, but none of it can happen legally before the city changes the law.

That won't be the problem though, as plans are already in place to introduce legislation that will change the city code to allow for the scooters in September, with the backing of multiple city council members.
The problem will be what happens once the docks are installed and Bird's scooters start sharing the bike lanes, bridges, sidewalks and roads with the rest of us.
In a recent article on Bird's efforts to bring scooters to NYC, The New York Times quoted assistant director at New York University's Rudin Center for Transportation, Sarah Kaufman, on her concern for introducing legal electric scooters to the city's streets.
While Kaufman is ultimately supportive of Bird's scooter-sharing, she told the Times, "They're too fast for the sidewalk, they're too slow for traffic, and they're too slow for bike lanes, so there isn't a safe space for them."
In response to this, Matthew Kopko, director of public policy for Bird, told me the company believes the 15 mph speed limit of the scooters and the extensive network of bike lanes, which the company urges riders to use, can handle it.
But highly congested locations in the city, like coming over the Brooklyn Bridge, are already stressful. People walk in the clearly marked bike lane, forcing cyclists into the clearly marked pedestrian lane, slowing everyone down and making for a tense situation. The point here is that, no matter how hard the city tries to organize its streets and walkways, people do not pay enough attention.

Throw 15 mph scooters into the mix and it's just another thing for drivers, cyclists and pedestrians to have to avoid. On top of that, the scooters produce a smaller profile than a cyclist, which could cause issues with people seeing them zipping around.
And while Bird tries to control who gets to ride its scooters by currently requiring a driver's license, company representatives told me they are seeking identification alternatives for New York City, where a good amount of the population doesn't have a traditional driver's license. The other issue is the actual enforcement of the company's rules.
At Thursday's demonstration, where locals were encouraged to come test out the scooters in a closed off courtyard, it didn't take long for teenagers and children to catch on and go for a ride. Nobody wore a helmet, and one of the local community representatives even rode with a child on the same scooter, which is against Bird's policy of limiting each scooter to just one person.

The greatest potential for disaster with Bird's rollout of its scooters stems from its policy of "dockless" drop off. The company uses GPS to track its scooters, and allows riders to just drop scooters off anywhere when they end the ride of the mobile app. The company employs a service to come pick them up for charging based on their GPS location.

In the meantime, the company directs riders to leave the scooters in a responsible location, out of roadways and bike lanes and out of the way of sidewalks and walkways, like up against a building or next to a bicycle rack. While the scooters lock up when the ride is terminated, they're still free to be carried, dragged or thrown freely, which is naturally a recipe for a good time for anyone looking to cause some trouble.
Earlier this month, the Los Angeles Times reported on the acts of vandalism committed against Bird's dockless scooters, citing instances of the scoots being torched, smeared in shit, broken up into pieces, tossed into waterways, and more.
If you leave expensive equipment unsupervised in the street, some people will naturally try to trash it. Especially if they're annoyed by riders who ignore traffic signals, swerve through sidewalks, and just generally get in the way. According to Bird competitor Lime, about 1 percent of its scooters have been trashed nationwide.
Seth Stein, a spokesman for NYC Mayor Bill de Blasio told Jalopnik, "We will review any proposed legislation when it is introduced. We are always looking to expand transportation options for New Yorkers, and as shown by our recent actions clarifying the legality of pedal-assist bikes, not philosophically opposed to e-options. However, any future framework must adequately balance safety and accessibility on crowded New York City streets."
---
I had a great time Thursday riding Bird's scooters. I'm a believer in diversifying methods of transportation, especially when one form is a package that has the potential to be affordable, accessible and really fun.
But given the introduction of scooter-sharing in other major cities, and the already critical level of congestion around New York City, adding another quick, potentially dangerous element to the city's streets seems like a nightmare. Maybe walking or just riding a bike is the better way to go.