Late last night, the Red Bull Global RallyCross team in New York had a problem. The group originally slated to sing the National Anthem before the race just dropped out, and there was no backup. Left to scramble, Ken Block's personal trainer Kit Cope, mentioned that he could do it. So he did.
Before the race began, Chris Perkins and I were watching the race from the sideline, right near the big jump. We heard a sonorous voice, belting out America's beautiful song, all golden pipes and glory.
But who could it be? Surely some professional, a man of great talents, a man who did this for a living, a man who dreamed of nothing but the Star Spangled Banner, day and night.
Nope. Turns out it was Kit Cope, muay thai fighter, mixed martial artist, and rallycross racer and Gymkhana star Ken Block's trainer. He's the man who gets this to happen, without Ken's body breaking down:
G/O Media may get a commission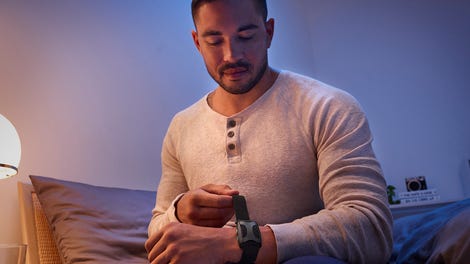 At dinner last night, someone mentioned that the original anthem singer backed out, and no one had a second singer waiting in the wings. And that's when Kit remembered that not only is he a man with a 23-3 kickboxing record and former IPMTO World Light Heavyweight Champion, but he also had nine years of professional vocal training.
And he went to college on a vocal scholarship, he told us. Which is no mean feat.
"My mom had dreams that I'd be a country music star," he said.
He may not be releasing any album any time soon, but his mom's dreams have definitely paid off.
Thanks to an incredible coincidence, America, and her national anthem, were both a little bit brighter today.
Photos credit: Chris Perkins/Jalopnik, Matt Kalish/Red Bull GRC