You may have seen Global RallyCross before. You may have even seen a shaky, in-car lap before. But here's what it's like to get toss around like a pebble around the Red Bull Global RallyCross New York track, and get some huge air, with star Nelson Piquet, Jr.
When you get an e-mail from the people at Red Bull Global RallyCross asking if you're doing anything on a Friday afternoon, and would you like to go for a flying lap with a man's whose racing resume is longer than your face, you don't reply with "oh, thanks, that sounds great. Unfortunately, I'm really running low on shampoo, so I've got to go do that. But thanks, so nice of you."
No, you don't do that all. All you say is, "Yes. Yes please."
Before I got in the car, I warned Nelson that I, a man who once sat in a two-seat Daytona Prototype car that broke once it got out of the pit lane and then had to crawl all the way back, would not be taken for a fool. I wanted to go fast. None of this "half-speed" stuff.
G/O Media may get a commission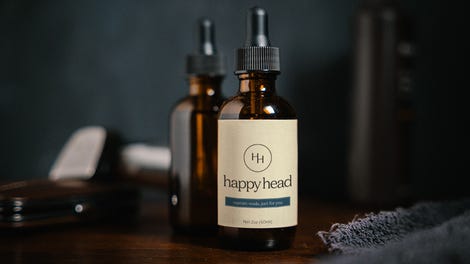 Specifically, I saw a big jump on the track, and I wanted air.
Nelson gave me a half-smile, and said that he'd see what he could do.
I donned a banana-yellow race suit, put on a big dorky open-face helmet, and informed everyone around me that due to those protective measures, I was now completely invincible.
I was ready for anything.
Though I'm not sure I was completely ready for the sound, the fury, the insanity that is a lap of the track in an actual 600+ horsepower rallycross car.
And I got my jump.
If you think I'm shaking my phone camera for fun, or for effect, then you have no idea how crazy it is. I've done my fair share of hooning around the Nassau Coliseum parking lot during my Wayward Youth, but never like that.
Oh, and when you land from getting huge air, it's actually surprisingly soft. If there's anything the suspension is set up for, it's flying high, and peering down on the world below.
And seriously, it is flying high. Here's Ken Block doing the same exact jump:
The lap was nuts, and clearly, I worked some magic on Nelson. The Red Bull Global RallyCross race is about to start, and he just became the first Red Bull Global RallyCross star to accept the famed Jalopnik Bump.
If you were a betting person, you'd bet on him. It never fails.