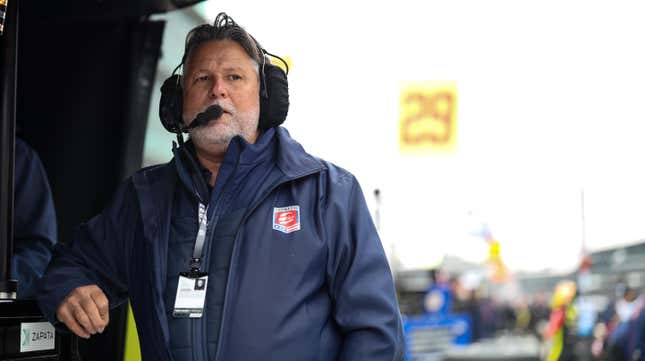 Last week, Andretti Global announced a partnership with General Motors' Cadillac Racing in its bid to join the Formula 1 grid. The announcement got the attention of the motorsport world, including F1's current teams. GM stated that it would be supporting Andretti financially and technically and an agreement has already been made with a third-party power unit supplier. Somehow, GM's involvement has made the opposition against Andretti from within the F1 paddock even more fierce.

A senior figure at an F1 team told Reuters on Friday that a "strong majority" of teams were opposed to expanding the grid of ten teams. The same figure also stated that Andretti-Cadillac was a badging exercise for GM, ignoring the fact that Aston Martin and Alfa Romeo don't produce power units for their F1 teams. While the FIA formally has ultimate control over which teams get to enter F1, the sport's commercial rights holders, Liberty Media, must approve any new entry. The FIA would like new teams to boost its primary source of income from F1 competition entry fees. Though, F1 itself feels differently about new teams.
In 2021, Liberty Media and the teams agreed that any 11th team would have to pay a $200 million expansion fee. The sum would be evenly split among the teams to compensate for the team value dilution caused by the 11th team's entry. Expansion fees are commonplace in North America's stick-and-ball sports leagues. Many comparisons have been drawn to the recent expansion of the National Hockey League.
The teams feel that the current $200 million price to get into the paddock is too low and that $500 million would be a more appropriate price point. The Vegas Golden Knights paid $500 million to join the NHL in 2017. The Seattle Kraken paid $650 million to enter the league as the 32nd team in 2021. Expansion fees in the continent's more lucrative leagues, the National Basketball Association and Major League Baseball, are over $2 billion.
However, the comparisons between Formula 1 and the more established franchise models break down at the starting line. Expansion fees normally grant access to the league, but also to a large swath of the league's current players through an expansion draft. A mechanism meant to help new teams get up to speed. Also, television revenue in franchise leagues are split evenly among the teams to offer a financial base to build on. In Formula 1, new teams have to fend for themselves to survive.
It's clear that F1's teams are opposed to Andretti Global because they are opposed to any additional team. The teams can't actively shut the gate to the paddock, but they will continually move the goalpost until no one can meet their requirements or decide to purchase a current team. The teams have seeming underestimated the resiliency and resourcefulness of Michael Andretti to keep fighting for a place in Formula 1.