A few months ago, a new image of the ever-expanding Camp Lemonnier base in Djibouti popped up on Google Earth. Images of the U.S. outpost have been watched closely by military analysts as America's presence in Africa increases. This new image showed a H-92 Superhawk on the special operations ramp, an aircraft the U.S. Department of Defense supposedly does not own.
Recently, another image was posted on flickr by "Gufspotter" of two H-92 Superhawks on the same ramp (see above), which quickly made its rounds around military aviation themed social media.
This much more detailed view shows a overall gray S-92 with a missile launch detection system, flare dispensers and some military-like options, like forward sliding widows and a rescue hoist. There is no insignia on the helicopters and the only numbers being visible are seemingly erroneous 6 digit serials on the tail boom.
G/O Media may get a commission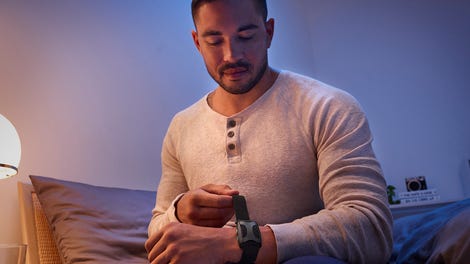 These helicopters are no secret, as they sit right out in the open next to a busy runway that services commercial traffic and military traffic, but their origin is less overt. It is very possible that helicopters belong to Saudi Arabia's Ministry of Interior as they have ordered 17 S-92s. The only pictures of these Saudi S-92s show them wearing a blue and white paint schemes with clear titles, although some were said to be delivered with machine gun mounts for their side windows and rescue hoists for search and rescue and special operations missions.
Saudi Arabia forward-deploying these aircraft to Djbouti would make some sense as Saudi tactical fighters continue to strike targets in Western Yemen. During the opening attacks against Houthi Rebels in Yemen, a Saudi F-15S went down into the Gulf of Aden. In that case, the F-15 crew was said to have been plucked out of the water by USAF HH-60 Pavehawk combat search and rescue (CSAR) helicopters.
Seeing as hostilities continue in that country, Saudi Arabia very well could have forward positioned its best search and rescue helicopters so that they could respond to another downed jet instead of U.S. crews. Saudi S-92s in Djbouti would also give that country rotary-wing coverage over the crucial Bab-el-Mandeb Strait that lays just 60 miles to the north of Djbouti.
Then there is the possibility that these S-92s are being used by U.S. forces in the region, possibly as a trial run on the type by Special Operation Command who is well known for adapting available aircraft to its needs that are not necessarily already in the Pentagon's inventory. Since the S-92 will be replacing both the VH-3D and VH-60N in the "Marine One" Presidential airlift mission, SOCOM may have decided to finally operationally test the helicopters for their own uses.
This would be a positive sign as many (including your humble author) think the S-92 has been passed-over for either super high-end capabilities, such as the Osprey, or for aging platforms that are far less capable for high-demand missions, such as the USAF's choice to buy more Black Hawks to replace aging HH-60G Pave Hawks in the critical Combat Search and Rescue role.
Then there is the very real possibility that these S-92s are working for a U.S. Government agency. The U.S. Department of State in particular has its own massive air wing and is using ever more advanced aircraft to accomplish its goals in different regions around the globe. These S-92s could belong or be leased by them for certain missions, including humanitarian airlift, or by another U.S. agency working in what has become an ever more crucial part of the world when it comes to U.S. foreign policy.
Regardless who they belong to or where they are located, it is great seeing a S-92 alongside USAF aircraft on an American military base. Hopefully this is just a sign of things to come for a chopper that's been slow to be adopted by the Pentagon.
Contact the author at Tyler@jalopnik.com.