Using their own selection of the best 911 components from the last fifty years with a slightly different approach, three companies from three countries offer what they believe is the best Porsche ever.
The Porsche 911 is the Golf GTI of the sports car world, the obvious choice for most who like it because it's the fastest, prettiest and all around best daily driver on the market.
Now, without entering RUF territory, many tune 911s because as Sharkworks explains, there are parts that can't be used in mass production but can harvest more out of a Porsche's platform once the car left the factory.
But when it comes to classic 911s, the game gets way more expansive than some tuned GT3s. Rare lightweights are collector cars now, so instead of chasing after those, it's worth taking a look at the best restomods. And these are my three favorites.
G/O Media may get a commission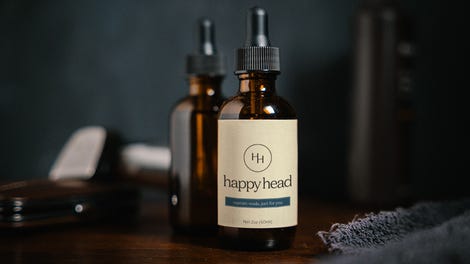 PS AutoArt Lightweight R
I saw one of these cars parked in our street in London once, and fell in love immediately.
Paul Stephens is considered to be the number one Porsche guy in the UK, and with a fair bit of racing behind his back, he certainly knows how make cars faster too. His service shop is always full of the widest variety of 911s while for those who want something special, his PS AutoArt range offers everything from restored cars with mild upgrades to custom Speedsters and very rapid lightweights.
The Lightweight R is based on the 964 and comes with an aluminum bonnet, mirrors, lightweight bumpers, boot lid and a thinner rear screen to keep the weight down to 2,689 pounds. It's engine can be anything from a 250 hp 3.6 to a 330 hp 3.8, the suspension is a coil spring one with cast aluminum wishbones all round. The wheels are PS' own Fuchs variants, brakes are from an RS while this model also comes with power steering, a performance exhaust and ABS as standard.
As you would imagine, the interior is full of the finest leathers and features full harness seat belts, a padded half cage, bucket seats, a 3 spoke leather sports steering wheel and PS sports dials. You can even have an electric sunroof if you want.
Depending on the spec, the whole deal will set you back by about $160K.
Autoaktiv Motorsport Lightspeed Classic
I saw the Lightspeed Classic over on Speedhunters, and fell in love immediately.
This car was the dream of a guy called Ralf Skatulla who runs his company Autoaktiv Motorsport just outside of Munich. He worked for Porsche from 1986 to 1999 making sure to get hooked on 911s forever. His aim was to create a car you can hoon all day long both on track and on the road while still being able to get it serviced at any Porsche dealer thanks to all the modern parts under the metal.
The Lightspeed Classic is a bit more hardcore than the PS 330R. Its rear fenders are almost as wide as a 930 Turbo's thanks to carbon fiber extensions (also on the front) made necessary by those beefy 17 inch tires. The 3.8 flat-six came from the 964 RS and was rebuilt using titanium everything and RS Tuning's DME engine management system to get a 7,500 rpm redline and 340 horsepower. The gearbox came out of a 996 Turbo while the clutch is the 997 GT3 RS' linked to a cable-driven CAE-milled aluminum shifter.
Bilstein coilovers, 996 GT3 Cup brakes with 6-pistons callipers up front and 4-pistons at the rear. The 322 mm discs are from a 965 Turbo.
The Lightspeed also comes with a 26 fuel cell and Michelin Pilot Sports on Fuchs BBS hybrids. You don't get power anything or ABS. The interior is also nicely covered mostly in mostly carbon fiber, a bit of leather here and there and the seats from a 997 GT2.
This is also roughly $160K. Now, let's see what America can do.
Singer Vehicle Design
I don't need to say I'm in love with the Singer Porsche 911 because everyone is.
California's Singer basically builds you a brand new car leaving nothing untouched in the process. They need no introduction and their shop is like an air-cooled candy factory. Yet if you're not convinced, just read Torch's Garage Mahal story from Singer's HQ.
Their engines are built by Cosworth, their bodywork is 911 sub zero and the cabins they create are so stunning that you really shouldn't wear your shoes in them. It's disrespectful. It's pretty much the 911s second coming what goes on at Singer.
Starting at $350,000. Ouch!
That makes the Singer a truly unique but also very expensive 911 alternative. The PS Lightweight seems to be the best all-rounder at less than half the price while Autoaktiv's Lightspeed is bit of a weapon in its spare time for the same sort of money.
But which is the best 911?