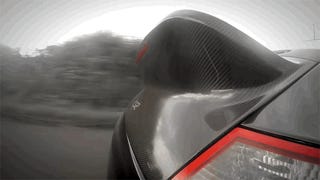 Forget the 991, we're talking about 997s here. Porsche sold a lot of them, donor cars are getting cheaper, so it's time for some fine tuning.
For me, the sweet spot is always between a GT3 and a Carrera S. The problem is that once I configure the Carrera S I want, I'm way over the GT3's base price, and that doesn't feel right. There's also the question of daily driving a GT3. Having back seats is nice, even if you can't put anybody in there.
What RPM Technik does is upgrade the Carrera S so it can perform on a track day while keeping the suspension settings at streetable levels. All that for about £40,000. A new 991 Carrara S starts at £83,545.
You had me at carbon fiber ducktail.