The early 1970s in Formula One may have been weird but they were nothing compared to the 1982 season. A confluence of regulation changes, technological advances, outsize personalities, political- and fistfights, fatal accidents and feuds turned it into a cauldron of weirdness. And it was won by the unlikeliest character, Finland's Keke Rosberg, after he won his first Grand Prix. Thirty years later, at the 2012 Chinese Grand Prix, his son Nico took the first victory of his own. Here's why history may be about to repeat itself.
Formula One seasons are made great by multi-way title fights—think 1967, 1986 or 2010—and nothing has ever compared to 1982, when the 16 Grands Prix were won by 11 different drivers. It was a season when two waves of technology collided: turbocharged engines, which were laggy and unreliable but provided massive power compared to the tried and true Cosworth DFV's and naturally aspirated V12's, and ground effect aerodynamics, which turned the racing cars into giant Venturi tunnels for ludicrous cornering speeds and terrible discomforts. It was all set against a great deal of politics known as the FISA–FOCA war.
Then there were the drivers. Niki Lauda had returned from retirement. Renault had a talented old Frenchman, René Arnoux, and an even more talented young Frenchman, Alain Prost. Nelson Piquet had just won his first championship. Mario Andretti was still around. Gilles Villeneuve was poised to finally take over the world in the capricious Ferrari C126C2. A young Nigel Mansell was driving for Lotus. It was a fabulous field.
G/O Media may get a commission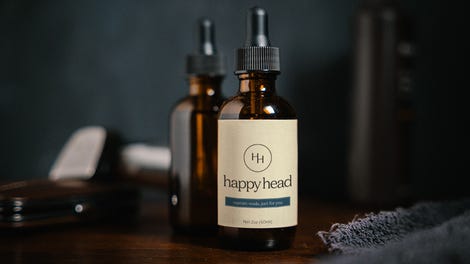 After all the disqualifications, the fatal accidents of Villeneuve and Ricardo Paletti, the craziest Monaco Grand Prix ever ("Well we've got this ridiculous situation where we're all sitting by the start-finish line waiting for a winner to come past and we don't seem to be getting one!"), the fistfight between Nelson Piquet and Eliseo Salazar; Williams's Keke Rosberg, who had never won a Grand Prix, won the antepenultimate round and found himself leading the championship. His rivals couldn't catch up with him over the next two races, and there he was in Las Vegas, this grinning, mustachioed Finn with a single win to his name, champion of the world.
You could do worse than spend a day or two geeking out on 1982, is all I'm saying.
What makes all this prehistory relevant is that the 2012 season is shaping up to be something very similar. The first race in Australia was already interesting because of the utter dominance of Jenson Button and the surprising lack of speed from the Red Bulls, which is not something you see with a fourth generation Adrian Newey design. Then, in Malaysia, Fernando Alonso drove a terrible Ferrari to victory—chased all the way by 22-year-old Sergio Pérez, who'd never won a Grand Prix, and who would've beaten Alonso if not for a single rookie mistake. In China, Keke Rosberg's son Nico led from pole to checkered flag, winning for the first time after 111 races. In Bahrain, Sebastian Vettel returned to his old ways and won the race from pole for Red Bull, with the twin Loti of Kimi Räikkönen and Romain Grosjean second and third. And if you combine these races with the end of the 2011 season, the past six Grands Prix have been won by six different drivers, a variety we haven't seen for years.
There are 16 races to go and 2012 is, of course, not 1982. The cars are infinitely more reliable (take the Renault RE30B's driven by Arnoux and Prost: four wins for 17 retirements). Regulation changes and technological turbulance are much lower. And the cars are safe enough that Ayrton Senna will hopefully remain Formula One's last driver killed in a race.
But everything else is there. There's Kimi Räikkönen, a fearsome unretired world champion in a rather competitive car, fighting for the win in his fourth race. There's a wealth of talented youngsters like Pérez, Romain Grosjean, Jean-Éric Vergne, Daniel Ricciardo, Kamui Kobayashi and Paul di Resta. Six of the 24 drivers are former world champions, all of them in good cars. Six teams have cars which look good enough for a win. Will Nico Rosberg become world champion? It's doubtful. But it's a long, long season—and the man who runs his team, Ross Brawn, has taken three of the four teams he's run before Mercedes to world titles.
Photos by Michael King/Getty Images (Keke Rosberg in sunglasses), Getty Images (Rosberg at Caesars Palace) and Mark Thompson/Getty Images (Ross Brawn and Nico Rosberg in Shanghai).