The early 1970s were quite possibly the craziest years in Formula One and not only because of the mammoth sideburns. These were years of wild experiments in fields as apart as aerodynamics and sponsorship structures, and they produced fascinating evolutionary dead-ends like the Lotus 56, a turbine-powered, four-wheel drive Indy 500 car driven by Emerson Fittipaldi in the 1971 Italian Grand Prix.
The car would have been a monster had it not been regulated to death at Indianapolis. Designed by Lotus's Maurice Philippe, the 56 followed the lead of the STP-Paxton Turbocar—the car which Parnelli Jones had almost won the 1967 Indianapolis 500 with—and was powered by a Pratt & Whitney Canada PT6 turboprop airplane engine, driving all four wheels without a gearbox.
While Jones's car was the fastest thing out there before it broke down with eight miles to go, air inlet size regulations by 1968 had made the Lotus evenly matched in power with the other cars. Like many Lotuses, the 56 was shrouded in tragedy. It was originally meant to be driven by Jim Clark, who'd died at a Formula Two race before the Indy 500, and his successor, Mike Spence, was killed in the Lotus 56 in a testing accident.
Still, the car could've won the race, had all three Lotuses entered into the 1968 Indy 500 not retired. Soon after, turbines were banned from Indianapolis for good.
Colin Chapman then turned the Lotus 56 into the 56B, a Formula One car. It would not prove to be his best idea. The car was heavy, complicated and too fragile for the violent demands of F1. It was entered in three Grands Prix in 1971, and the only time it finished was at Monza, driven by Emmerson Fittipaldi, above, who brought it across the line 8th.
G/O Media may get a commission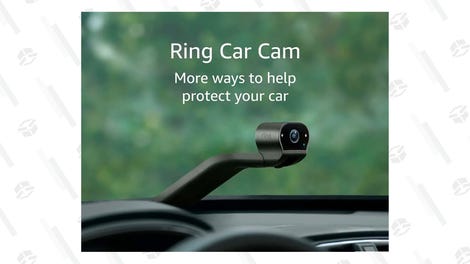 The race—held for the last time at a chicane-less Monza, thus becoming the fastest Formula One race for 32 years—was a fitting testament to the general chaos of the early '70s: nobody finishing in the points had ever won a Grand Prix. Emmerson Fittipaldi, driving the conventionally-powered but aerodynamically radical Lotus 72, would win the championship for Lotus a year later, leaving this beautiful, smooth, but ultimately too ambitious car in the attic of forgotten designs.