Questions over what the U.S. wants to do with the North American Free Trade Agreement have swirled for months, and a new report from Reuters—if true—indicates President Donald Trump's administration indeed wants significant changes. But the proposed tweaks, which appears to have a slim chance of being approved by Canada and Mexico, could blow up in Trump's face, all the while driving up costs of cars in the nation.
Ever since Trump took office in January, the question of what he'll do to NAFTA has run the gamut: in a span of months, the U.S. has sought to seek only modest changes, leave entirely, or just bluster away without really any insight into what might happen.
NAFTA is the quarter-century old agreement signed in the waning days of George H.W. Bush's administration that has long enjoyed the support of both Republicans and Democrats. The deal eliminated most tariffs on products traded between the U.S., Canada and Mexico, covering anything from auto parts to textiles and clothing. The lone criticism at the time came from unions and environmentalists, who felt it would decimate U.S. manufacturing and increase job losses. Over time, that logic—at least somewhat—prevailed, helping set the stage for a character like Trump to generate a groundswell of support during his presidential campaign among those very folks whose jobs were deeply impacted by the aftereffects of NAFTA.

That brings us to today. Citing three people briefed on the matter, Reuters reports that the U.S. wants to significantly alter NAFTA's rules of origin, which—in the case of the auto industry—governs how much content from the NAFTA region that a vehicle and parts must have to qualify for tariff exemptions. For auto parts, the threshold is 60 percent; finished vehicles its 62.5 percent, Jalopnik previously reported.

G/O Media may get a commission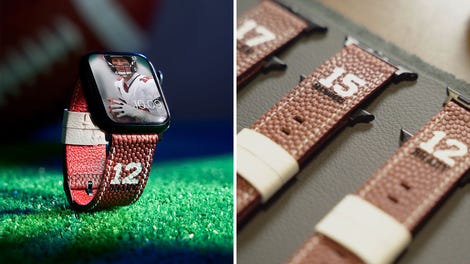 Official NFL PRODUCTS
Official NFL Apple Watch Bands
Based on the proposal submitted by U.S. negotiators, Reuters reports the Trump administration want to see that number jump.
Other sources briefed on the talks said the proposal includes raising the threshold for overall North American value content for cars, trucks and large engines to 85 percent from the current 62.5 percent and a first-ever U.S.-specific content requirement of 50 percent.
The thinking of most observers is, if the threshold increases, it'll likely lead to costlier vehicles and produce job loses in the auto sector—the latter being the very thing a NAFTA renegotiation is supposed to solve.
On paper, building more in the U.S. makes appeals to all of Trump's nationalistic sensibilities. But the issue is that the U.S. tariff to import passenger cars and many parts is the lowest in the NAFTA region, at 2.5 percent. If the U.S. proposal were implemented, the likelier outcome is that automaker and suppliers would instead pay the tariff, Reuters reports, and purchase parts from low-wage countries elsewhere.
"That could be the preferred trading route if NAFTA becomes too strict, and that means content could come from any country with most favored nation status," Kristin Dziczek, a trade and labor economist with the Center for Automotive Research, told Reuters.
Automakers have a supply chain that runs across the globe. Increasing the threshold like this could have a counter-impact to Trump's purported goal of increasing jobs in the U.S, all the while increasing costs of cars themselves.
"You may find that if you jack the origin requirement up to 75 percent, no one can meet it, and some U.S. auto workers are out of a job in Michigan, Ohio and Indiana because we can't export our U.S.-built vehicles to Canada and Mexico anymore," Warren Maruyama, a lawyer who worked on NAFTA, told the Los Angeles Times earlier this year.
Still, the entire thing seems up extremely in the air. Trump's still suggesting he may move to exit NAFTA entirely, which could have far more extensive ramifications, and Mexico and Canada seem deeply uninterested in the U.S. proposed rules of origin changes.
And now that U.S. has ratcheted up its demands, some observers don't see any deal coming together, leaving NAFTA intact in the end.
"NAFTA is not going anywhere," Jerry Dias, the head of Unifor, Canada's autoworker union, said on Thursday. At this point, my money's on that bet.