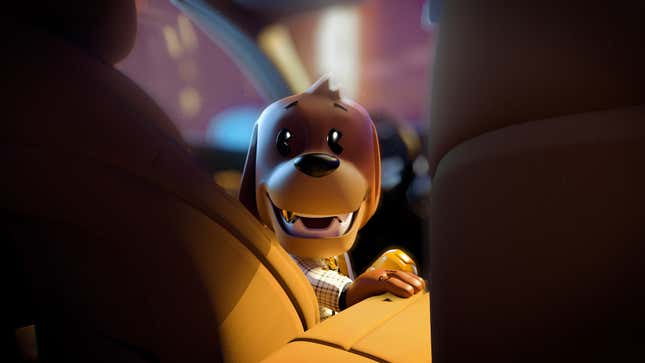 Earlier today, Mercedes-Benz announced plans to build its own charging network that will offer plug-and-pay charging for its customers. It might not be the most groundbreaking announcement in the world, but it's at least interesting and seems appropriate for CES. But Mercedes had a second CES announcement that still has me scratching my head: a collaboration with Superplastic (or SUPERPLASTIC if you want to get technical and look like you're yelling every time you type it).
This NYC Garage Takes Vanlife To The Next Level | Jalopnik Visits
For those of you who are unfamiliar, Superplastic describes itself as "a global entertainment brand that creates and manages a roster of world-famous synthetic celebrities and influencers. Often seen and experienced through social media and partnerships ranging from Gucci to Fortnite and beyond. SUPERPLASTIC is the leader in luxury art toys, music, fashion, and Web3, with countless collaborations and experiences positioned at the intersection of digital and physical realms."
Alternatively, as one of my friends explained it to me, Superplastic makes "mass-produced pop art for NFT bros."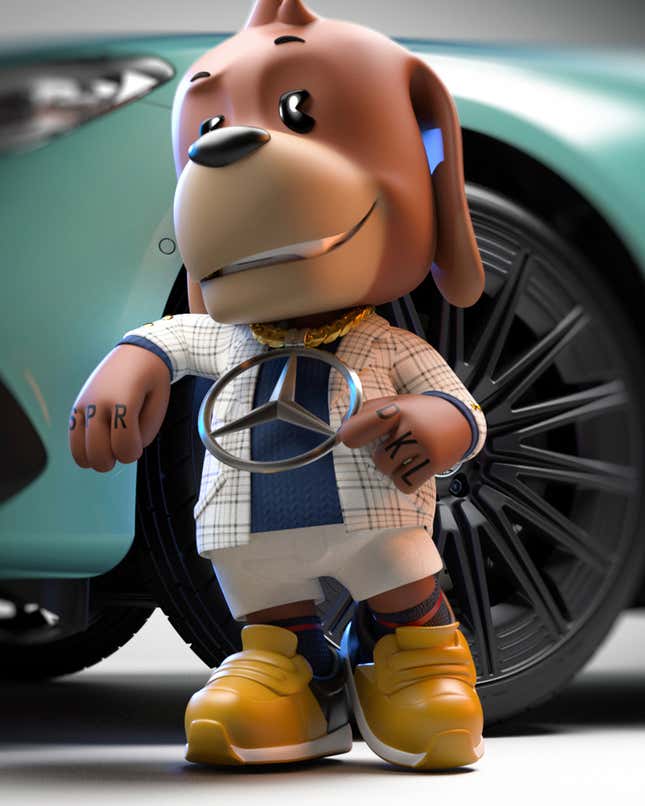 Anyway, Mercedes collaborated with Superplastic to create its own "synthetic celebrity" known as Superdackel. Superdackel is said to be inspired by the Wackeldackel dachshund that's designed to sit on a dashboard. To celebrate the introduction of Superdackel into the Superplastic universe, Mercedes created a figure for CES that's over eight feet tall. There's also a short animated video that you can watch below.
According to the release, "Both brands have teamed up to create unexpected stories and experiences. Following an initial conversation about a potential collaboration, the two partners quickly realized the Wackeldackel was the perfect main character for their story. After all, people around the world love to personalize their cars and mobility experiences, and just like our cars, these are becoming ever more digital."
But even after typing all of that out, I'm still confused about what this collaboration actually does for Mercedes. Is it just that I'm too old to understand? Am I not cool enough to get it? Would it make more sense if I was wealthy enough to afford a Mercedes? It just seems like such an unnatural pairing. Maybe that's the point? To change Mercedes-Benz's image with younger newly rich people who might care about NFTs and metaverses?
Maybe I'm just being a grumpy old man who's too out of touch to understand new things. I can accept that. But I still don't get it.