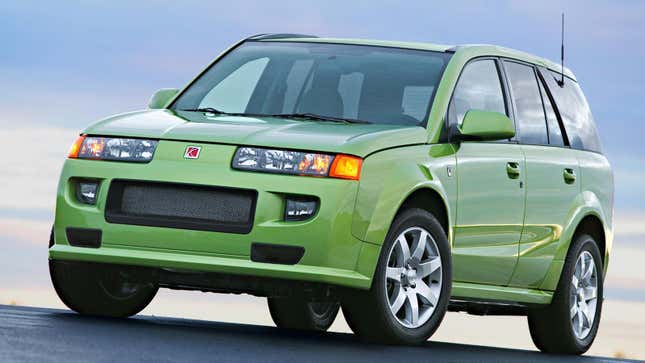 A car is more than just one component snapped together with a few other components. It's the sum of its parts, all working together to make the character of the machine. Put together correctly and you have a car for the ages — otherwise, it'll ruin the entire aesthetic. Of those parts, the engine is likely the most important, and can certainly make up for the bad aspects of a car. That is, if it's a great engine. But what happens if the car the engine was dropped in is just absolute crap?
Nate Bargatze's $1,500 Mazda Was a Beater That Wouldn't Die
Take the Saturn Vue Red Line — Saturn's attempt at creating a lineup of performance vehicles. This included the Ion Red Line coupe, which shared most of its major components with the Chevy Cobalt SS Supercharged and the Pontiac Solstice GXP/Saturn Sky Red Line convertible, and a Green Line for hybrids as well. The basic Vue wasn't anything special. It was Saturn's midsize crossover built on GM's Theta platform, which it shared with vehicles like the Pontiac Torrent, Chevy Equinox (which both got their own performance versions like the Vue Red Line in the Torrent GXP and Equinox Sport), and Suzuki XL-7.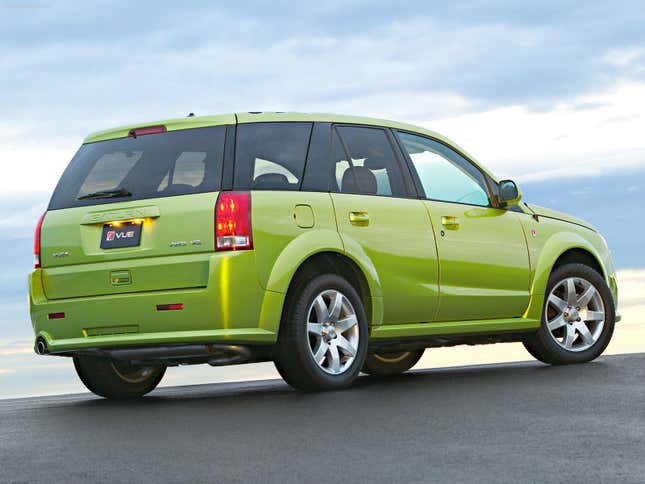 The Vue Red Line had all of the usual go-fast goodies like a performance-tuned suspension, special front and rear fascias, and unique interior trimmings. The most interesting part, though, was under the hood. In the early '00s Honda was in talks to sell engines to both Ford and GM. A deal was actually struck with GM and the Vue Red Line was powered by Honda's J32 V6 engine. At 3.5 liters, the SOHC V6 made a healthy 250 horsepower in the Vue Red Line, enough for a seven-second sprint to 60 mph. Its power delivery was smooth and it was Honda reliable.

Unfortunately, it was bolted to a body whose "performance" looks didn't translate to on-road performance. Motor Trend said of the Vue Red Line during its 2004 road test that, "The wide tires, the tall body, and the soft suspension fail to keep the 250 horses in check. When hustled, the Vue exhibits poor body control and an unwillingness to stay settled." Remember, this same, great engine was used in the Type S versions of the Acura TL and CL. The second-gen Vue Red Line, introduced right before the brand was shuttered, went back to using a GM-sourced, 3.6L V6.
So, now I ask you, the reader, what trash car wasted a great engine? I'm sure you have some examples burning to be let out through your fingertips. Let us know down in the comments!