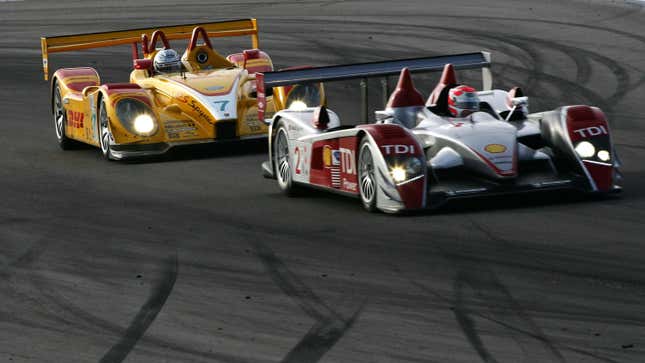 While the single-seat monsters in Formula 1 are primarily seen as the ultimate racing machines, the prototypes in international sports car racing are uniquely impressive. These sleek racers are purpose-built to contest a huge variety of events, from a 24-hour classic on a semi-temporary road circuit in northwestern France to a 12-hour race on a converted World War II airbase in Florida. Factory programs have to build reliable race cars capable of dealing with any weather condition, any kind of paved surface, and any level of light possible, as well as carry a vestigial space for a rules-required passenger seat.
Manufacturers have more leeway in prototype racing than the prescriptive engine formulas and spec chassis commonplace in single-seater racing. The race cars that made their debut in IMSA's revived GTP class during last weekend's Rolex 24 at Daytona are covered in unique bodywork similar to their brands' road-going counterparts. These prototypes also use engines derived from production drivetrains, albeit with much higher power output. Sports prototypes take consumer technology and push it to the absolute limit.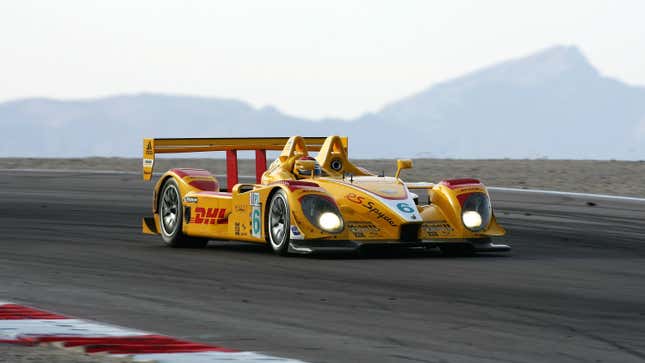 My favorite sports prototype of all time has to be the Porsche RS Spyder. Penske Racing operated the prototype's factory program in the LMP2 class of the American Le Mans Series from 2005 until 2008. Yes, it was literally a second-class prototype. Despite the designation, the RS Spyder could go toe-to-toe with top-class competitors in LMP1, including the Audi R10 TDI. Despite a 310-horsepower deficit to the R10, the RS Spyder was allowed to be 231 pounds lighter than the Audi. The Porsche's greatest moment was winning the 2008 12 Hours of Sebring outright.
Now here's your chance to show me your favorite sports prototype. Remember that favorite doesn't mean best. I promise I won't shame anyone for choosing the Cadillac Northstar LMP. Let us know your number-one in the comments below.