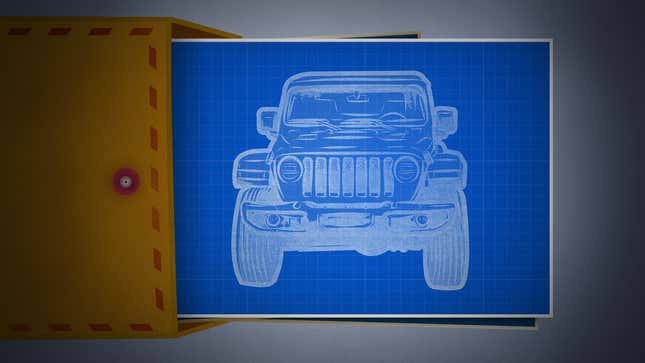 For the past few years, I've held a dark secret: while my colleagues at Jalopnik scrambled to learn every detail they could get about the all-new 2018 Jeep Wrangler, I already knew most everything. I just couldn't say anything to them.

2024 Nissan Z NISMO | Jalopnik Reviews
Before I worked for this website, I was an engineer on the next-gen Jeep Wrangler program. I learned a ton of juicy details about the next and most advanced iteration of this legendary off-roader.
But after leaving Fiat Chrysler for Jalopnik, I was legally bound to not say a word, and to watch from the sidelines as my new coworkers speculated about things I knew were utterly wrong.
With the new Wrangler's debut, though, it's finally time to break my silence on what that was like.
A Dream Job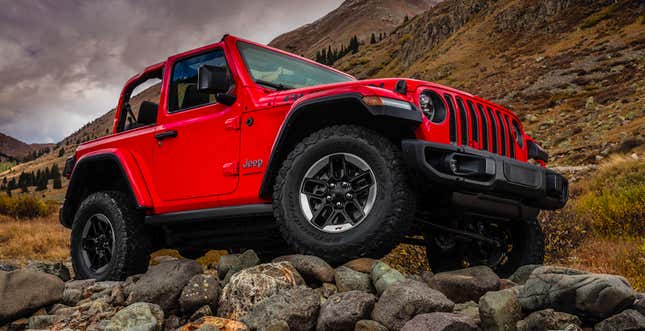 After spending much of my childhood reading every Jeep-related rumor I could find on the internet, I decided to study engineering in college with hopes to someday work in the hallowed halls of the Chrysler Technical Center.

In 2012, that dream came true when I landed an internship, and a year later, I started full-time. I'm convinced that my many years of hammering Jeeps through Missouri River floodplain muck had pleased the Jeep gods, because as soon as I settled into my cubicle, my boss (who later became the chief engineer of the JL) gave me the option to work on any program I wanted. Of course, I chose the Wrangler.
Over the next two years, my role in the Advanced AeroThermal team required me to see lots of nitty gritty details of the solid-axle, body-on-frame Jeep. Now, instead of just learning information about the next-gen Jeep from rumor-mills, I was helping decide what the next Jeep would become. For me, it was riveting.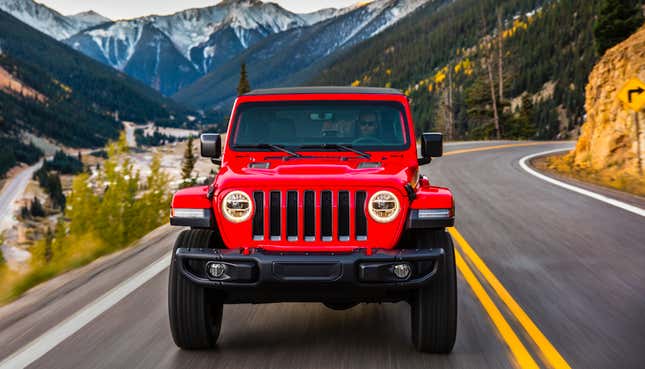 Though I'll never be able to talk in detail about what I did or what I learned (the terms of my confidentiality agreement are incredibly strict—more on that later), I can tell you that my job required me to become intimately familiar with JL.
I worked in the Advanced AeroThermal group in the role of "Systems Integration Responsible." Among many other things, that meant it was my responsibility to make sure the JL's powertrain cooling systems were designed properly to meet vehicle level functional objectives.
One of those objectives was to achieve trailer tow ratings set by product planners and other powers that be. I'll have to remain vague on the details here, but the short of it is that, to figure out whether a vehicle can tow a certain weight, you've got to know quite a bit about that vehicle, including all the engines and their torque curves, all the transmissions and their gear ratios, all available axle ratios, all available tire sizes, vehicle weights, vehicle drag characteristics, and—crucially—the airflow getting to the heat exchangers.
Those last two bits were highly dependent upon styling. Almost every exterior surface has an effect on drag, including grille openings, which also influence trailer towing capability. Big grille openings meant we could meet coolant temperature targets (for example, during the industry-standard SAE J2807 test) without issue, and we could certify the vehicle to tow the target amount. Skinny grille openings or grille texture, however, reduced airflow going into the heat exchangers, and could affect how much weight the vehicle could tow up the grade.
In other words, I had to know a ton about the Wrangler just to do the very basics of my job. That new CJ-esque grille you just saw last month? I saw that over two years ago on my laptop monitor, in aerodynamics presentations, and in packaging meetings. I even saw it early on in Chrysler's Product Design Office, where the scarf and skinny jeans-wearing creatives hung out, and probably laughed at us khaki and polo-rocking enginerds (if they weren't laughing, they should have been; we are terrible dressers.)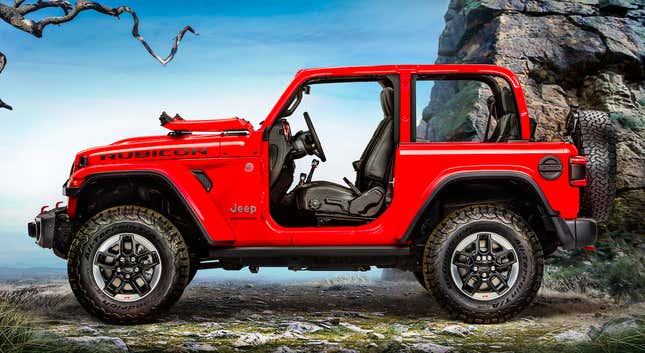 Another part of my job involved thermal protection, or making sure parts that were packaged in areas prone to high temperatures (like near the exhaust) were adequately shielded so they'd last the customer the life of the vehicle.
As a result of this work, I became intimately familiar with the Jeep's underhood and underbody packaging environment. I knew which parts were aluminum (this played into both thermal protection and vehicle weight needed to assess trailer towing capability), what the exhaust layout looked like, how the intake was routed, where things like the belt starter generator ("alternator on steroids" as Jeep jokes) and electro-hydraulic power steering pump sat, and so on.

In packaging meetings, engineers often had to discuss how to retain "Jeepness," basically a term for off-road toughness that Wrangler owners expect. Unlike most new SUVs, we knew people were actually going to beat on these things on trails and rocks.
We'd always be careful not to encroach on the approach/breakover/departure angles, we always made sure that parts sitting below the water-fording line were adequately protected, and we also had to pay attention to serviceability (i.e. how easy it would be to conduct maintenance on a part.)
Over those two years, I pored over the JL's CAD models, becoming more familiar each day with how the mighty Jeep would look when it finally rolled off the assembly line in Toledo. And that, for me, was an amazing experience.
Leaving Chrysler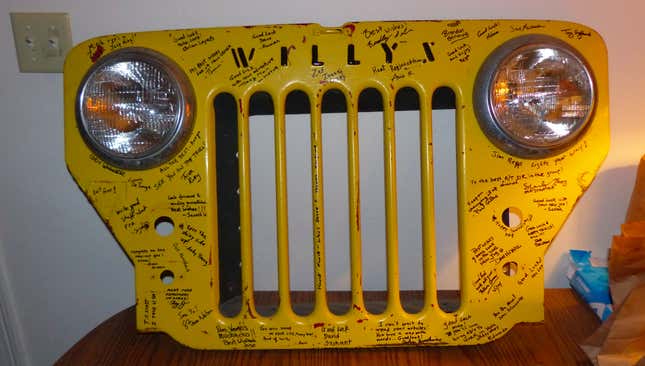 In the summer of 2015, I sat down at my boss's desk, told him I'd be leaving the company to work as an automotive journalist, and handed over an enormous "transition packet" which I had spent two all-nighters toiling over. Initially, I didn't say whom I was going to work for, but eventually I let it slip to my friends, and word spread. Then the awkwardness began.

Jalopnik, you may be surprised to hear, has a bit of a reputation for leaking cars ahead of their debuts, and painful memories of the KL Cherokee's unflattering photos back in 2013 may still float around Chrysler's Technical Center in Auburn Hills.
So it wasn't a shock to hear that someone high up at the company wanted me "walked out" of the building immediately, which was why I had spent all that time creating the "transition packet" before announcing my departure. Thankfully, I had support from at least one of my bosses, who pushed for me to stay at Chrysler for the full two weeks.
When I left, I was made aware of a nondisclosure agreement I had signed during onboarding two years prior. This kind of thing is standard in the auto industry; more on that in a minute.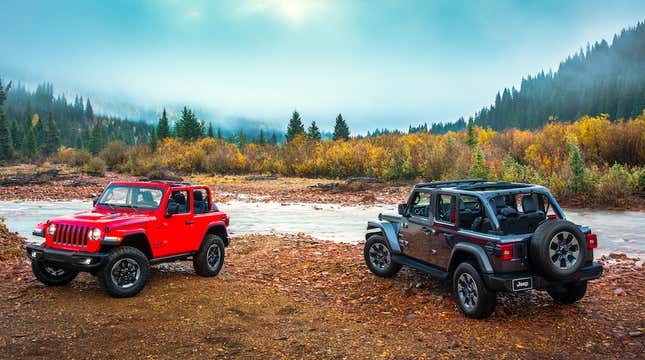 But after I left, things got a bit strange with some of my Chrysler buddies.
Some began acting oddly around me, as if they were concerned that they'd accidentally say something about a future product in my presence, and it seemed to me that a few of them were worried about simply being seen out in public with a Jalopnik writer. I guess I can understand their angle—after all, auto engineers love talking among themselves about future technical nerdiness, and journalists tend to be mouthpieces to the world.
Still, that's one thing I remember vividly about the job transition: managing relationships and getting friends to feel comfortable around me took time.
But that was just the beginning.
Working At Jalopnik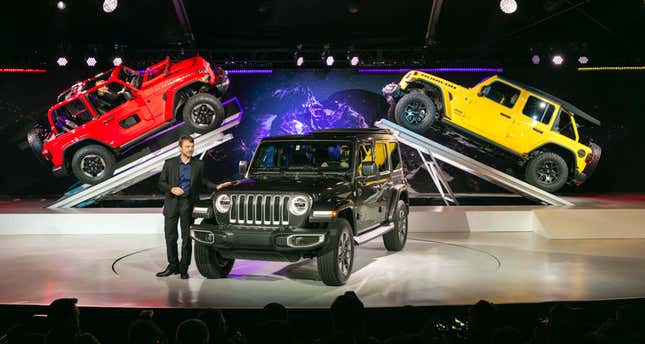 I remember the first time an editor asked me to write up an article about Jeep Wrangler JL rumors that were being reported by another website. I immediately declined, because if I—someone who knew all the powertrain combinations, and had seen the CAD files—were writing these rumors, wouldn't some people consider them validated?

That's when I contacted Fiat Chrysler to learn more about my nondisclosure agreement, because—other than a brief mention of some sort of confidentiality form during my exit interview—the company really hadn't warned or threatened me to keep quiet. Still, on moral grounds, I knew I couldn't say anything about JL, and having a good understanding of my legal obligation seemed like a good idea, too.
So FCA sent that my way, and the form basically said I couldn't say anything about what I learned there—ever. Here are the important bits of that agreement:
Employee may neither disclose, nor use or retain for personal benefit or the benefit of anyone other than Chrysler Companies, at any time either during or after employment, any secret, proprietary, or confidential information, including without limitation intellectual property...

That term "intellectual property' has an incredibly broad definition, including "any and all ideas...formulae, processes, methods..." So basically, my lips legally had to remain sealed.
Anyway, I shared the document with my editors at Jalopnik, who made it clear up front that a deal's a deal. They wanted first and foremost to keep me out of trouble, and to ensure that I upheld my nondisclosure agreement.
So from the very beginning, my strategy with all coverage related to the Jeep Wrangler JL has been simple: remain completely silent, and leave it to other writers instead.
Awkward Moments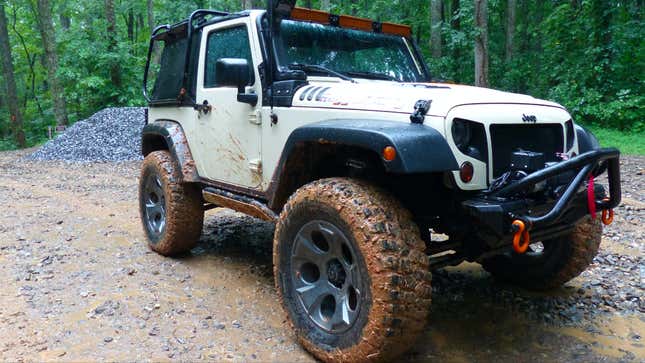 I never felt any pressure whatsoever from Jalopnik to write about JL. That said, there have been a few slightly uncomfortable "gray area" moments. Sometimes a coworker might ask for clarification on some technical detail they'd seen on the web. Even if that technical detail wasn't JL-specific, I still remained mum if I knew JL was at the root of the question. They understood why this had to happen.
Another "gray area" moment happened yesterday when a number of reputable news outlets received embargoed JL specs directly from Jeep; this is standard practice in our industry. Those specs may seem like something I could cover (and indeed, one editor suggested that I do just that) since the details came from the automaker, but I still didn't feel comfortable writing anything about JL unless it came straight from the horse's mouth.
What if, for example, one of the outlets wrote something in a way that made me think the info was from Jeep, but it was actually just speculation? If I had echoed their claims, some could consider that confirmation. I just didn't want to deal with that nonsense.
I'm happy to say my editors were great about the whole thing. Sure, occasionally an editor would accidentally ask me to write about some JL rumor that another website was claiming, but all I had to do was remind them of the NDA, and the article got assigned to someone else.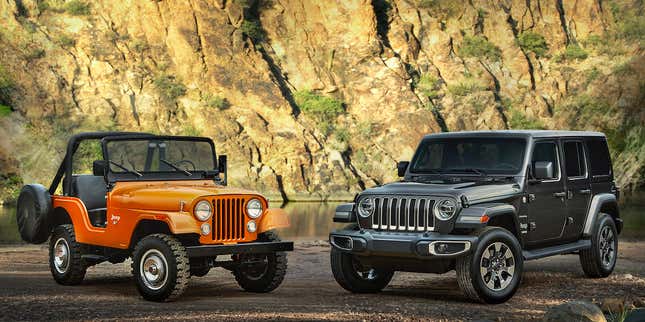 Probably my strangest two moments, though, happened on press trips. The first one was to Jeep supplier Omix-ADA's Jeep Museum near Atlanta, Georgia. One of the days, the company took me off-roading in a lifted JK Wrangler, and somehow it came up that I had worked on the JL program.

The passenger in that rig—a representative from Omix-ADA, if I recall correctly—just inundated me with questions about the new Jeep. I remember him asking whether the lug-nut pattern was the same—as if I would even know that. And when I changed the subject, he just wouldn't stop, and even said that my lack of an answer was an answer. The whole thing was just deeply uncomfortable, but people in the auto industry deal with those kinds of pointed inquiries all the time from journalists; so I guess you can say I now have a new appreciation for those poor bastards.
The other awkward press event was the 2016 Moab Easter Jeep Safari, during which Jeep allowed journalists to test-drive concept vehicles. I was there with writers like Andrew Collins and Freddy Hernandez, and to my surprise, my former senior manager—who used to be the "Model Responsible" for Wrangler—was also in attendance.
We all talked in a circle, and Freddy asked my old boss if FCA was putting a small turbocharged four-cylinder in the Wrangler, because that seemed like a great idea. That was a question whose answer I knew, and my old boss—standing just an arm's-length away—knew that I knew.
Like a pro, my old senior manager dodged the question, and later got into a Jeep Patriot with me at the helm. He turned to me and said (this is a rough quote): "Man, you literally know all of that stuff he was asking about, don't you?" Yup.
Seeing Rumors From The Other Side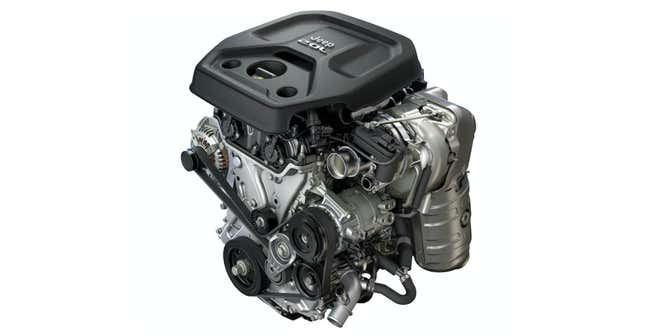 Going from a dorky teenager reading all the rumors, to an engineer designing vehicles, and finally to a journalist who sometimes has to write speculative stories based on scant information has taught me a lot about how all this automobile industry rumor-milling works.
As an engineer, I admittedly got some sort of sick pleasure seeing journos get it way wrong, but then I shrieked when they hit it on the nose—"where the hell did they find that?" I asked myself.
Quite often, the rumors seemed to just be outdated. Vehicle programs are in a constant state of flux, especially for the first year or two of development. So some random spreadsheet from 2017 could be completely irrelevant in 2019.
Still, rumors act as translucent windows for car enthusiasts to get at least hazy views of what's going on in the auto industry. And here, we always hedge appropriately so readers understand the reputability of the source.
Either way, it was a strange feeling sitting silently with a bag of popcorn as my coworkers crafted stories about information that I knew was false, like this one for example (note the "Take this with a big grain of salt" hedge):
And also this guess at what the grille would look like wasn't quite there, either:
And this "2018 Jeep Wrangler hood" didn't look very JL-ish to me at the time:
That's just part of the game, though; sometimes you speculate wrong. In a world where everything is a contract-protected secret and the only official statement you often get is "We don't comment on future product," it's the nature of the beast.
But with proper hedging, and a good eye for bullshit that lets you get it right more often than not, publishing rumors can provide real value to readers who want nothing more than to get a peek at what the auto industry is up to.
Soon I Will Be Free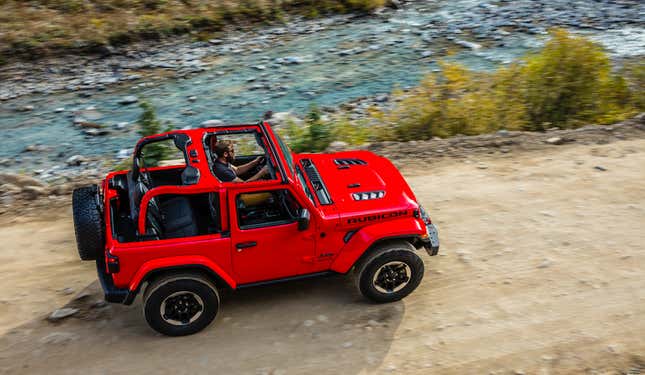 Admittedly, some of the stuff I thought I knew about the JL Wrangler became obsolete many months ago. Most (maybe all) of the juicy stuff is public information now that the vehicle has debuted.
Plus, there were tons of things I didn't know about the JL. I knew nothing about the interior, and that plug-in hybrid JL was a complete surprise to me. I don't even remember seeing a full feasibility study on it.
I also know very few detailed technical specs about things non cooling-system related (I have no clue about axle ring gear size, for example), and quite a lot of the exterior trim bits look different from what I remember.

Still, there's plenty that folks remain keen to learn about the new JL, and even though I probably know none of it, my strategy is to continue on with my "remain completely silent" game plan with regards to Wrangler details.
Well, at least until I drive the JL next week. Then you won't be able to shut me up.