Bringing the 2018 Jeep Wrangler to life was a massive project that took hundreds of people years to do. We caught up with a few of them including Jeep Design Director Mark Allen, to hear about how the new Jeep known as the "JL" came together and climb around a few to dig into details.
We've all been seeing teasers and trailers of the JL Wrangler for months and months, but seeing in person for the first time was exciting enough to have me tongue-tied and stuttering.
If you want to go deeper, we got to spend a lot more time with one of Mopar's reps to go through the massive list of off-road options you can get with this thing, and Wrangler specialist Trevor Dorchies to go over some of the vehicle's finer points.
Believe it or not, you could hypothetically roll out of a Jeep dealer with your Wrangler decked out just as absurdly as the mean Mojito Green four-door you see at the beginning of this clip. And still have your warranty. And lump all the farkle into your monthly payment.
If you peek through any of that long post-live clip, I'd recommend at least checking out how slick the tube doors look up close at approximately the 04:45 mark. At around 17:00, we head over to a stock version and get to see what those plastic fender vents actually do.
Getting back to our designer Mr. Allen, he had a unique challenge with the Wrangler. His team had to give the new body style some distinctive features, but messing with major elements we know and love as Wrangler signatures would be a dangerous proposition.
G/O Media may get a commission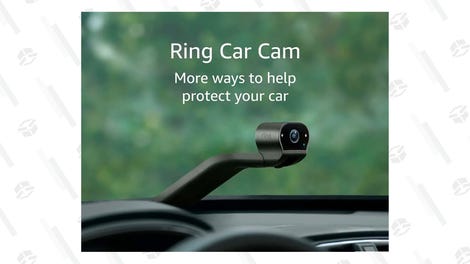 Most of you have probably noticed that Jeep decided not to take any significant aesthetic risks here, but I don't think you'll hear too many people complaining about that. The Wrangler looks like it should.

The seven-slat grille, round headlights and basic blocky shape are all safely intact. Subtle pieces of styling like the rake of the grille, new spoiler(!) on the hardtop, swoop in the belt line, body-colored roll bars and various vents make the redesigned Wrangler recognizable, though. And the updates to the interior make the outgoing one look ancient.
I'm still not sure how well an 8.4-inch touchscreen is supposed to hold up under hard use. After all, the drain holes in the floorboards are still there in anticipation of a muddy cabin. But the cockpit seems to have an aura of purposeful modernity that I'm really getting into.
And it's hard to even express how happy I am to see the awful chrome golf ball shift knob on the manual transmission replaced with a nice meaty leather-wrapped one. Not only is the new Jeep's manual shifter supposed to vibrate a lot less thanks to new cable connections, but you don't have to put your paw around some stupid low-budget pimp cane grip anymore.
Driving impressions and closer technical examination will tell us more of the new Jeep's complete story, but there's a lot to be learned from this simple front-to-back walkthrough. I had a hard time finding easter eggs, though.
Did you spot any?