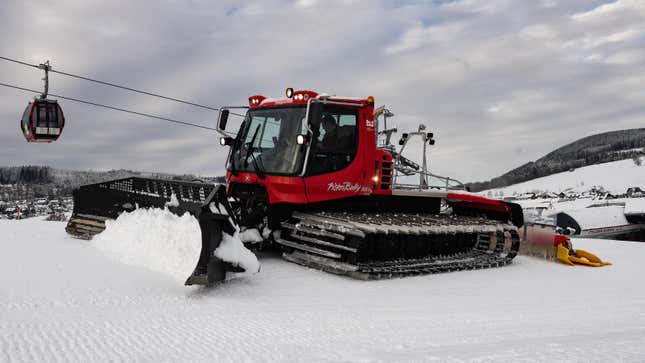 Early this week, movie star Jeremy Renner was hospitalized after a snow-induced car accident. Renner didn't slide off an icy road, or hit another car due to snow blindness — he was run over by his own PistenBully snow plow while trying to rescue a family member's vehicle that got stuck on a closed, snowed-in road. But what is a PistenBully, and why does Renner have one?
We're Driving the 2024 Integra Type S, What Do You Want to Know?
A quick recap: On Sunday, emergency responders were called to a private residential road in Washoe County, Nevada, for an accident involving a snow plow. As police told CNN, it's believed that Renner was using his PistenBully to extract a family member's vehicle from the snow. Renner had gotten out of the PistenBully, which started to roll away with nobody inside. As Renner tried to jump into the vehicle, he was run over, suffering "blunt chest trauma and orthopedic injuries," according to a spokesperson reached by CNN.
If you've ever gone skiing or snowboarding, you'd likely recognize a PistenBully by its broader, categorical name: A snowcat. Snowcats are enormous, treaded vehicles used to maintain ski trails, or for transportation in isolated, unplowed regions. In towing his family member's vehicle out of the snow, Renner did seem to be using the snowcat as intended, but the question remains: Why does a movie star have an industrial piece of snow-moving equipment?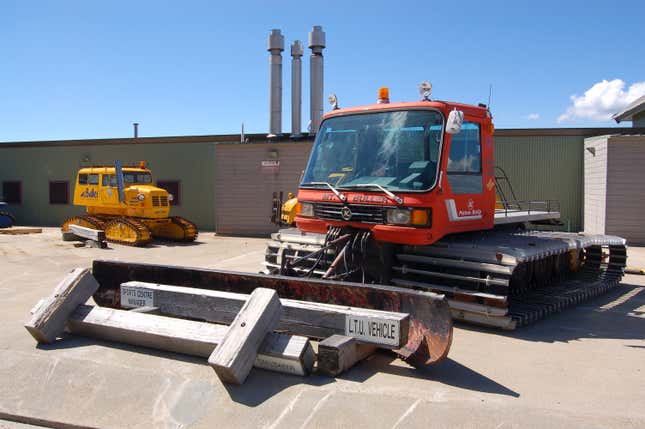 The answer comes from Renner's Instagram account. It seems Hawkeye has been constructing a sledding course for his kids in the Nevada snow around his home in Washoe County, and purchased the old snowcat to ensure they didn't have to settle for sledding down some regular, unprepared hill.
Given the generic late-Cold-War-Era Default Car Face of Renner's particular PistenBully, it seems to be an older model, perhaps something that was bought new by a ski resort and sold off when it was replaced by a newer unit. Looking at the engine cover, window design, and badging, it's most likely a PB240D — a mid-range PistenBully model from the 1980s.
Specs for late-'80s specialty snowmoving equipment are, improbably, hard to come by, but the PB240D's middleweight successor — the PistenBully 200 — weighed in at nearly 13,250 lbs without attachments. Marvel movie training regiment or no, that's a lot of weight to have crushing down on your chest.
If you were curious, now you know: The plow in Jeremy Renner's accident was a late-eighties snowcat, built to groom ski trails. A piece of specialty equipment purchased to help his kids have a fun winter, used to rescue a relative from the snow, that turned around and caught him unaware.