As a European, apart from eating double bacon cheeseburgers and drinking more filter coffee than ever before in your life, the best way to really get the feel of the United States in to drive iconic American cars. Like a '68 Dodge Charger R/T.
Driving the 2014 Corvette around New Jersey was great fun, but my US trip wouldn't have been complete if I didn't drive a proper muscle car. Nothing modern, of course, but a true classic with a hairy-chested, no-replacement-for-displacement attitude and possibly a few dozen starring roles in famous movies behind its tail. And that's where the guys from Classic Car Club Manhattan stepped in with a shiny key to a car with a full tank of gas.
The club has all sorts of American goodies, and while their 1966 Mustang Convertible was off the insurance for the winter, luckily for us their '68 Charger R/T wasn't. They only needed the number of my embarrassingly pink EU driver's license, and I got the car for the whole afternoon. Patrick joined the party, being the proper American muscle-loving Texan he is.
G/O Media may get a commission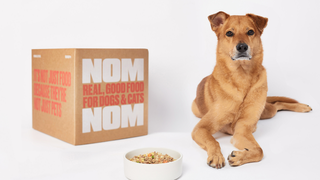 As the Charger was standing in front of the club's Lower Manhattan headquarters with the police car behind it that's always stationed at that corner, I just couldn't get Bullitt out of my head. You know, the world's most boring movie that hides the greatest car chase ever made if you have the patience to wait it out.
That famous '68 Charger R/T might be worth upwards of a million dollars nowadays, but our example was no beater either. It was perfect in fact, with a new exhaust to give us even more grunt. A glorious noise from the past was about to start echoing between the skyscrapers of Manhattan.
Like I said, we're driving a Charger R/T, which stands for Road and Track. I was curious to see what that meant in America in the late 1960s. A V8 with lots of power was a fair guess, and we certainly got that covered.
While this car didn't have the top of the range Hemi that could generate "more wheel spin than a Vegas roulette table", it did have a 383 cubic inch engine rated at 340 horsepower, so we weren't asking for more juice. Mated to Chrysler's well known three-speed TorqueFlite that I had the fortune to use earlier in a 1973 Aston Martin V8 S3, it was the perfect tool for crawling in the slow New York traffic gathering countless smiles and thumbs ups along our way.
Brakes? Well, you sort of think ahead. But who needs brakes anyway? It's America! Nobody was allowed to step between us and the freedom that only a torquey V8 can provide. Not even the impossible New York traffic.
As the roads started to clear on our way up North on the Manhattan Loop, we could finally unleash the beast. It's a sinister car, and while I'm sure it looks scary in a rearview mirror getting closer and closer, we were more terrified inside it at full throttle.
The Charger goes, then starts wobbling. And since it's as wide as a van, when that big body begins to float around, you really have to be on your toes to keep it together. The steering has nothing to do with the road and because you don't want to overload the system by braking and steering at the same time in a corner, the best way to enjoy the Charger is to floor it in straights and let it run without too much interference as long as you can.
It never gets boring.
It prompts the question though: If this is how an R/T handles, how bad was the standard Charger? Like a bowl of angry pudding? Then again, I had to remind myself that it was designed half a century ago. It's an old car that wasn't exactly cutting edge in terms of handling back in its day either. The time when political correctness hasn't been invited yet, when gas was cheap and cheeseburgers didn't make you feel guilty.
I've learnt nothing about bald eagles apart from how awesome they must be.
A massive thanks to jbh and Mike at Classic Car Club Manhattan!