If you haven't noticed from the photos of Red Bull Global Rallycross cars in the paddock, the Bucky Lasek Q&A, or the caffeine shakes, we're at ESPN's annual summer celebration of all things loud and wonderful: the X Games.

This was the one event that got me to break my impartiality as a babysitter. "We've been watching X Games all day long," asked Kid 1. "Can we watch something elllllllse?" I know the TV must be split. I know, morally, I have an imperative to allow Kid 1 and Kid 2 an equal share of television use.

But there's something about the X Games that I can zone out to, not unlike hours of endurance racing or footage of other people racing cars like mine. It's the kind of thing that makes me want to shoo people away from the TV because I'm watching something important.

"Aw, but he's about to make this sweet jump," I'd say to Kids 1 and 2, trying to stall as tactfully as possible. "After the jump, after the jump."
G/O Media may get a commission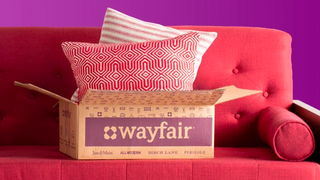 Big deals
Wayfair Surplus Sale
Part of me wants to be cynical about this event. The Austin incarnation is in the sweltering Texas heat, everything at COTA has been moved around to different locations than usual, and it's all very polished, squeaky clean and ESPN/Disney-approved. Plus, it's double-booked with the Rally America's Susquehanna Trail Performance Rally, where I'm missing the chance to marvel at two different Porsche 944s flying through the air. Grumble.

I just can't, though. It's the X Games. It's the commercially viable celebration of all the crazy things humans are capable of, both in extreme sports and increasingly, motorsports.

In person, it's a festival of all things great. You can go to any number of concerts happening on site, learn how to do skateboard tricks, test drive random Toyotas and school your friends at go karts. Some of the athletes yesterday even went over to the Pennywise show to mosh on stage for the last song. The one-off entries are great, too. Liam Doran brought a Citroën over from the FIA World Rallycross series to join all the GRC entries, and there's Rusty Wallace in an off-road truck. Here. Wandering around a fairly open paddock. It's all nuts and fantastic.
Sure, the rules for the Rally Car portion are different enough from Global Rallycross' usual format that it's a non-points race for bragging rights. Still, this year, they've added motorcycle Flat Track Racing as an event for the first time ever, which is the delightfully drifty insanity of oval racing a dirt track. Stadium Super Trucks (as Off-Road Truck Racing on the schedule) and Motocross are back, too, adding more high-flying craziness in the mix.

If you're here, come say hi. Patrick and I will be here on and off throughout the weekend, probably loafing around the motorsports events wherever there's shade and water to be had.

---
Contact the author at stef.schrader@jalopnik.com.