Sunday is the Formula One Italian Grand Prix, Ferrari's home race, so the team had a fan event in Milan this week. But Ferrari's Sebastian Vettel, who's gaining on title leader Lewis Hamilton in the standings faster than most of us can gain weight on vacation, walled it during a low-speed run in front of the crowd.
The crowd erupted into a synchronized "Ohhh" before Vettel backed it up and continued on, parking the car a few feet away where a Ferrari crew swarmed it.
But if a driver like Vettel walls it in a situation like this, there's probably more to it. Motorsport.com reports that while the car at the demo had Vettel's number, it belongs to his teammate Kimi Raikkonen.
That includes the wheel, which was apparently the problem—the two have their clutch on opposite sides, according to Motorsport.com, and Vettel didn't realize until it was too late.
From Motorsport.com:
"I didn't think about it, and at that point I was too fast. I asked if it would be possible to change the wing to do two more laps for the fans.

"Obviously it was my mistake, but that's OK."
Despite starting the week off, well, like this, Motorsport.com quoted Vettel as saying he's still treating the Italian Grand Prix like "a championship." That's expected, since he still has a few points to make up on Hamilton before he's the championship leader. And for his sake, it's a good thing he gets to try to do that with his own wheel.
G/O Media may get a commission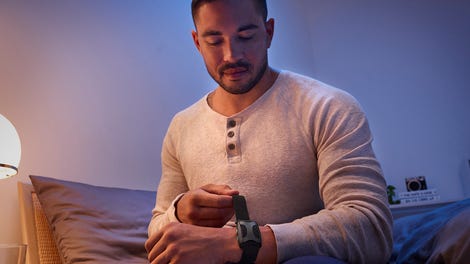 Anyway, Seb—we all have bad days. Don't let it get you down.