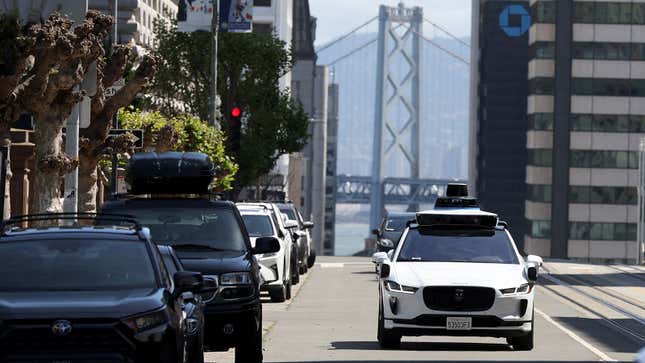 Self-driving cars are facing something of an uphill battle today. They need to prove to regulators that they are safe enough to hit the highway and they need to demonstrate to motorists that they are the future they actually need. One thing that probably won't help either mission is an incident that saw a Waymo self-driving car hit and kill a dog on the streets of San Francisco.

First reported by Autoblog, the incident took place on May 21st. A Waymo self-driving Jaguar I-Pace was driving on Toland Street in San Francisco. While the car was driving itself along the street, with a safety driver in the cockpit, a small dog ran out into the road.
According to paperwork filed with the California DMV, the Waymo AV then made contact with the small dog, which the filing says "did not survive." The autonomous vehicle was operating in self-driving mode, and Waymo reports that the vehicle successfully identified the animal before hitting it.
Despite correctly identifying the dog, neither the self-driving car nor the onboard safety driver were able to stop the car from hitting the dog. In a statement shared with Tech Crunch, the company said:
"On May 21 in San Francisco, a small dog ran in front of one of our vehicles with an autonomous specialist present in the driver's seat, and, unfortunately, contact was made.

"The investigation is ongoing, however the initial review confirmed that the system correctly identified the dog which ran out from behind a parked vehicle but was not able to avoid contact. We send our sincere condolences to the dog's owner. The trust and safety of the communities we are in is the most important thing to us and we're continuing to look into this on our end."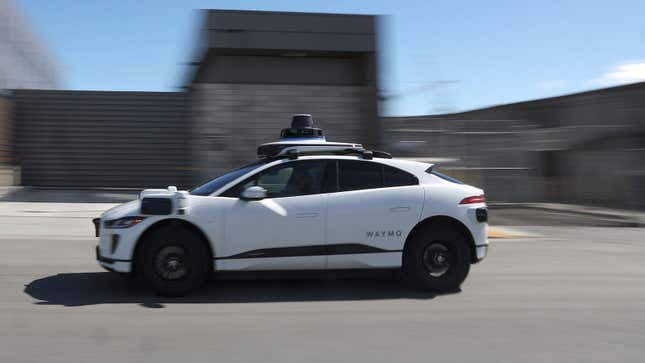 The crash is just the latest incident in escalating tensions between self-driving car companies and the public in San Francisco. In recent months, the autonomous vehicles have been caught in countless hit and run incidents, have held up emergency responders and just keep proving that they still have a lot to learn.
This latest collision from Waymo comes as the company looks to expand its service in the States. As well as its program in San Francisco, the company offers its self-driving taxi services in Los Angeles and Phoenix.