Everyone has been hearing that the Hennessey Venom GT would be the fastest production car in the world before one was even built... perhaps to the point of annoyance. But with 1,244 horsepower to carry just 2,743 pounds, there was little reason to doubt that the car would be very, very fast.
Now the Venom has destroyed two world records for acceleration to triple digit speeds. And it only crashed once along the way! This is the full story.
Hennessey took the seventh production Venom GT to Ellington Airport outside of Houston, Texas in order to conduct the speed runs. The car was on street tires, ran 93 octane pump gas, and had the full interior installed. The folks from Guinness were on hand to verify the record.
The 0-300 km/h (186 MPH) test flew by in just 13.63 seconds with John Kiewicz at the wheel. To put that into perspective, the Koenigsegg Agera R, the last record holder, took 14.53 seconds. A Smart ForTwo takes 12 seconds to reach 60 MPH. This is nuts.
Guinness only recognizes km/h for records, but the Venom also set an unofficial world record for 0 to 200 MPH for a production car at 14.51 seconds. This is just insane.
G/O Media may get a commission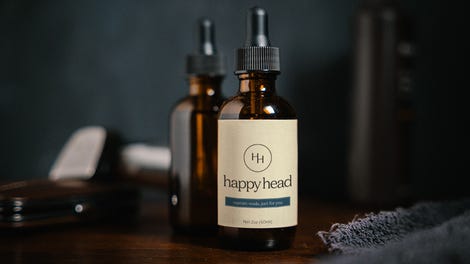 That makes the Venom faster to those high speeds than any other car you can buy and then drive on the street. Granted, you'll probably never hit those speeds, but it isn't bad to 60 — just 3.05 seconds — either.
But the day wasn't all smooth sailing: The Venom GT went off the runway and nearly destroyed itself. Here's what happened, according to John Hennessey himself:
After we set the new Guinness World Record for 0-300 km/h, we decided to make a few more test runs. By this time the tires on the car were cold. So our test driver turned off the traction control to do a short burnout to put some heat in the rear tires. Prior to the first run, the traction control was not turned back on. And just after the car shifted into 2nd gear around 70 mph the rear tires broke loose sending the Venom for a short drive through the grass along side the runway. The Venom GT did not suffer any damage. And it will be back in action attempting to set several new speed records in the very near future.
If there's one thing to learn from this, it's that once you set a record, stop making runs. Nothing good can come from it. But they'll have to try again when the Venom GT2 gets released and surely posts even more insane speeds.
Big congrats to Hennessey!
Photo Credits: Hennessey Performance, Corey