---
1st Gear: Mark Fields Has His Eye On The Ford Prize
Bloomberg broke the news yesterday that the Ford board is about to name Mark Fields as the company's chief operating officer. The board could act at this month's or next month's meeting, according to Bloomberg's Keith Naughton. That would put Fields, now president of the Americas, first in line to succeed CEO Alan Mulally, if Ford goes with a candidate from inside the company. We've learned over the past decade that there are no sure things when it comes to executive succession. Just think about it: none of the three CEOs at the Detroit carmakers came up from within the Detroit ranks, and two of them had absolutely no automotive background as corporate executives. So, while the title is certainly a boost for Fields, it isn't a guarantee.
Still, you have to hand it to Fields for his determination. We've all mocked him a bit through the years, for his previous mullet hair style and his past use of company planes to visit his family in Florida. But Fields is a student of management strategy, and he's obviously figured out how to work with Mulally, who could have easily brought in more people from outside when he joined Ford from Boeing. The big challenge now for Ford is to fix Europe, which is a mess, and stay on the ball in North America, where it's had strong profits but is losing market share. Fields' final exam will be based in part on how well those turnarounds go.
---
G/O Media may get a commission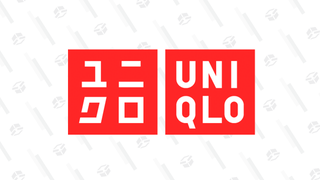 Year-round basics
Uniqlo Summer Sale
2nd Gear: Volkswagen Plans A Lightweight Golf
Autocar reports that Volkswagen is developing a version of the Golf that's light on its feet. The "carbon" Golf GTI would be a limited edition, carbon fiber and aluminum car, which Autocar has spotted being tested in Germany. The car has a couple of purposes. It's meant as a tribute to the original, pared down Golf GTI, and, of course, it's a way for VW to learn how to mass produce a vehicle using new materials. The goal is to shave about 440 pounds off the Golf GTI's curb weight, dropping it to about 2,475 pounds. The lighter weight should result in a faster, more fuel efficient vehicle. The car probably won't come cheap, but it should be available in time for the Golf's 40th anniversary in 2014.
---
3rd Gear: Marchionne Gives Chrysler Dealers A Peek At What's Coming
Chrysler dealers met this week in Las Vegas, and got to see a slew of new models that are due over the next few years. The Wall Street Journal (sub. required) says they saw a new mid-sized sedan, due in 2014; a new compact car, the Chrysler 100; a four-door subcompact called the Fiat 500L; a compact Jeep; and a replacement for the midsize Jeep Liberty, the name of which wasn't specified. Reuters says the dealers also got to see two Alfa Romeo models that are coming to the U.S., and says there was a Chrysler 200 that looked a lot like Dodge Dart. Dealers at the meeting told Reuters they're a lot happier than they were two years ago, when Chrysler had just emerged from bankruptcy. "Compared to the show two years ago, this was like a lovefest," said Don Lee, President of Lee Auto Malls, which has two Chrysler dealerships in Maine.
---
4th Gear: Wave Buh-Bye To GM's Biggest Hybrids
GM Inside News reports that General Motors is canceling almost all the hybrid variations of its pickup trucks and sport utility vehicles. GM Inside News says it's unusual for a company to cancel models so close to launch. But the action might not be surprising, given the tepid sales of current two-mode hybrid light trucks. The Cadillac Escalade hybrid may remain in the mix for the next generation, according to GM Inside News. GM uses the two-mode system on Escalade, Chevrolet Silverado and Tahoe and GMC Sierra and Yukon. The system uses two electric motors housed in the transmission case and a nickel-metal hydride battery pack to assist in powering the vehicle under specified conditions. In most applications, the publication says the system is rated at 20 mpg city and 23 mpg highway.
---
5th Gear: The BRABUS Mercedes SL Is A 520 Horsepower Toupee Ripper
Mercedes has a problem. The 2013 Mercedes-Benz SL is a volume tourer for the brand, but when someone becomes aware the SLS AMG exists they suddenly find it hard to find the SL interesting.
It's the same reason you don't see many movies starring both Tobey Maguire and Terry Crews. More »
---
6th Gear: Porsche Is Burning Even More Oil
Porsche has just revealed yet another Cayenne variant, the Diesel S. This time, power is coming from a different VW Group diesel, a 4.2 liter V8. It makes 382 horsepower and a stump pulling, continent shifting 626 pound feet of torque.
It scoots to 60 in 5.7 seconds, can tow 7,700 pounds, and has a range of 745 miles. Here in the U.S. you'll be stuck with the the excellent Cayenne diesel. Porsche sent out an email quickly this morning reminding us that it's not coming here.
---
Reverse: American Expeditionary Force Goes On The Move
Remember we told you the other day about the first prototype tank? On this day in 1918, Gen. John J. Pershing led the first major American offensive of World War I, the Saint-Mihiel Offensive. The battle was kicked off by a line of tanks that headed straight for trenches dug by the Germans in France, and then got bogged down when rainstorms filled them with mud and water. But the American infantry swept in behind, and within four days, the area was cleared of German occupation. [History]
Neutral
In keeping with our new discussion system, here's a place for you to own the floor. We're asking each day what you think about an issue that comes up in TMS.
Today, tell us what you think of VW's efforts to use lighter weight materials, like carbon fiber aluminum. Is this the wave of the future? Or do you think autos will stay mainly steel? Love to hear from any engineers who are working with the new stuff. Remember there's no right answer or wrong answer. It's Neutral.
Show us your tips!
Got tips for our editors? Want to anonymously dish some dirt on a competitor? Know something about a secret car? Email us at tips@jalopnik.com.
Lost in our new layout?
Click here for the Opposite Lock or Tips forums. Want a more "blog-like" look? Click the button up top next to "Top Stories."
Get more Jalopnik!
Want even more Jalopnik? Want to know which of your friends read us? "Like" us on Facebook, follow us on Twitter, and subscribe to our newsletter.