You know in modern racing games where you can automatically spec up a car with random mods until it reaches some hilariously high horsepower number. Then you give it a wild paint job and hit the track. Enter the Volvo S60 Polestar Concept, which is exactly that but real. And something you can sort of buy.
From the same people who brought us the for-limited-production Polestar C30 comes a healthily modified version of Volvo's sedan.
In this form the modified turbocharged straight six produces 508 horsepower and 424 lb-ft of torque, an increase of a lot and a shit ton over the stock Volvo. That, plus the Haldex AWD system and Ohlins suspension makes this one brutish Swede.
G/O Media may get a commission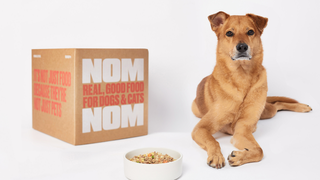 It'll jaunt to 62 mph in about 3.9 seconds on the way to a top speed above 186 mph. It is exactly what we've always wanted out of our Volvos and didn't even know it. A few of these upgrades are available and any Volvo dealer and can be applied to new or used cars (boosting power by about 25 horsepower/lb-ft of torque). Volvo's also offering the same shade of blue to American enthusiasts.
You could also own the car pictured above if you had about $2 million and were, we've heard rumored, Jay Leno, who may have purchased the car. Volvo's thinking about putting a version of this car into limited production, though expect slightly less power.
One note: the company in 2012 making hot sedans with turbocharged inline-sixes is not BMW but Volvo. They also race these cars. Is Volvo the new BMW? Or am I just trolling the folks on the BMW forums?
We'll be drooling over the car at the L.A. Auto Show.