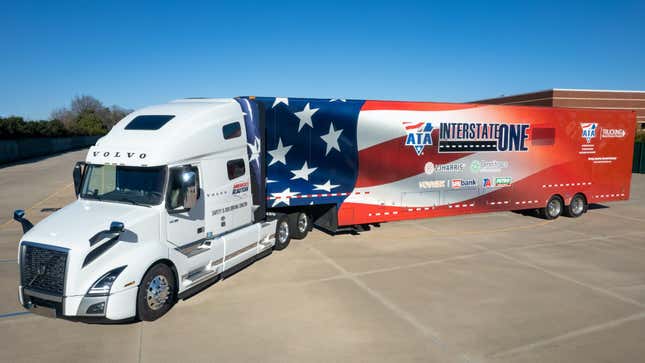 The National Highway Traffic Safety Administration is imposing a $130 million civil penalty on Volvo Group North America due to delayed recalls. The U.S. agency is levying the multimillion-dollar fine on the Volvo Group — which excludes Volvo Cars, but includes Volvo Trucks, Mack Trucks, Nova Bus and Volvo Bus, among others — for failure "to recall vehicles in a timely fashion," according to Reuters.

The penalty is one of the largest fines ever imposed under current recall law in the U.S., and Volvo Group has agreed to a three-year consent rule as part of the civil sanction. Over those three years, Volvo Group will be overseen (in part) by an independent third-party auditor looking into the group's recalls dating back to July 2013. The auditor will make recommendations of changes that may be warranted, and NHTSA will ensure Volvo addresses any potential safety issues, as well as those that resulted in the penalty to begin with.
Among these, Reuters cited Volvo Group's failure to comply "with recall requirements, including recall timeliness, manufacturer communications and early warning reporting requirements." NHTSA's findings say Volvo failed to submit quarterly recall reports, service bulletins, and, notably, some death and injury reports.
The penalty is meant to redress the noncompliance issues, although not all of the money is going to the U.S. safety agency. In such cases, large portions of the fine are channeled back to the company — or in this case, the group. The NHTSA says $20 million will go to the development of "a safety data analytics infrastructure to enhance [Volvo's] ability to detect and investigate potential safety defects." Part of that includes drafting new procedures and training its employees on compliance with recall regulations.
But that's just one portion of the $130 million penalty: the remaining $110 million will break up into a $65 million payment due to NHTSA within the first 60 days. And if the company fails to comply with any portion of the agreement, it must then pay $45 million. The NHTSA also says it can extend the agreement by two additional years if required.
For its part, Volvo Group says that safety is one of its priorities and adds that it welcomes working in tandem with the NHTSA to solve any issues. When asked for comment, a Volvo Group North America Spokesman shared the following:
Safety is of paramount importance to the Volvo Group. We appreciate the opportunity to summarily resolve this matter, and we look forward to continuing our close work with NHTSA to identify and close any compliance gaps. Wide-ranging improvements in our North American safety processes and systems are already underway, and we're dedicated to having a best-in-class safety organization moving forward.