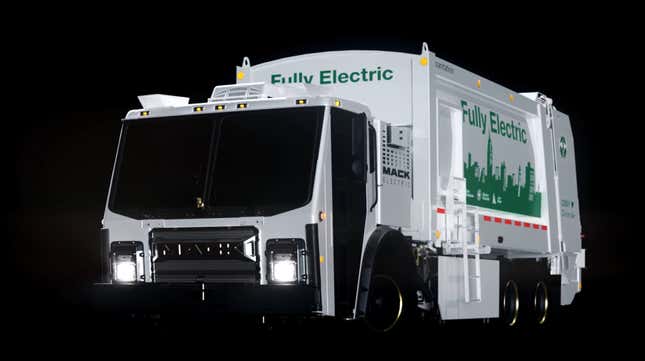 Americans consume at a massive rate and produce a lot of garbage as a result. Much of that trash is transported to a landfill to be piled up somewhere, and once it's out of sight it's out of mind. We don't spend much time thinking about trash collection, but maybe it's time we did. Big trash trucks typically get about 3 miles per gallon of expensive and polluting diesel fuel.
Because of New York City's ambitious project to become carbon neutral, even the department of sanitation is making the conversion to electric, working with supplier Mack to build an EV trash pickup.
The big Mack is powered by twin 130 kW alternating current electric motors on the rear axles, and a set of four lithium-ion batteries (though battery capacity has not been disclosed). This truck makes use of a two speed transmission to optimize low-speed versus high-speed efficiency.
G/O Media may get a commission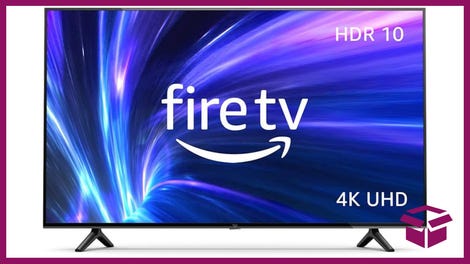 42% Off
Amazon Fire TV 50" 4K Smart TV
Big vehicles like trash collection trucks are the perfect application of electric tech, as they are large and lumbering, pollute quite a bit more than the average car, consume lots of expensive diesel, and spend much of their time at low speeds stopping and taking off again. One ancillary benefit of the electric truck is that the regenerative braking will allow municipalities and private trash collection companies to spend quite a bit less money on brake component maintenance as well.
And perhaps most important for you or I, the truck will be as quiet as a mouse as it lumbers into your neighborhood to pick up your left overs. If my city got a set of electric garbage trucks, I could finally sleep in a little on Thursday mornings. I mean, the zero emissions benefit is great, but there's nothing quite a great as getting another hour of sleep, right?
Mack, owned by Volvo trucks since 2000, has a plan to build this fully electric refuse collection vehicle in large quantity, but for now this lone truck will make its service debut next year for New York City Department of Sanitation.
And, as Autoblog points out, I also really love the bronze Mack bulldog ornament on this truck, specific to the electric model.