Good morning! Welcome to The Morning Shift, your roundup of the auto news you crave, all in one place every weekday morning. Here are the important stories you need to know.
1st Gear: Guilty, Guilty, Guilty
It's finally happening. Volkswagen is set to plead guilty today in the Justice Department's Dieselgate investigation, according to Reuters, which writes:
As part of a plea agreement with U.S. prosecutors announced in January, the company agreed to sweeping reforms, new audits and oversight by an independent monitor for three years after it admitting to installing secret software in vehicles to enable it to beat emissions tests over a six-year period.

On Friday, the German automaker is to be formally arraigned in U.S. District Court in Detroit and then is set to plead guilty to conspiracy to commit fraud, obstruction of justice and entry of goods by false statement charges, a court spokesman said.
VW has agreed to pay $4.3 billion in civil and criminal fines. The story also notes that it's not clear if Judge Sean Cox will formally sentence the automaker today.
In September 2015, news broke that Volkswagen had installed secret software in over half a million U.S. cars that allowed them to emit way more pollution that was legally allowed. Since then, it's just been an absolute shitshow for the company. Victims were claimed, including VW's then-CEO and the Audi Le Mans program.
G/O Media may get a commission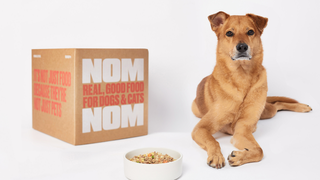 2nd Gear: The Line In The Sand
The U.S. has demanded greater access to the Japanese car market, which Japan rejected. It's this whole back and forth thing, according to Reuters. It has people concerned about how smoothly future car and agriculture import talks will go next month:
"We do not impose import tariffs on cars, and we do not impose any non-tariff barriers," Chief Cabinet Secretary Yoshihide Suga told reporters.

"Our position is that Japan's auto market is already open. This is something that will be settled in our bilateral dialogue."

Suga issued the rebuff after the U.S. government submitted a statement to the World Trade Organization on Wednesday saying "a variety of non-tariff barriers impede access to Japan's automotive market."
But then:
The U.S. government also said Japan's agriculture sector remains protected by "substantial" barriers, giving the clearest indication yet of where battle lines will be drawn in the upcoming bilateral talks.
AND THEN:
Japanese officials have indicated that they would prefer the talks focused on infrastructure, foreign direct investment and energy to avoid more thorny issues like autos and agriculture.
President Donald Trump has been extremely vigorous in his agenda to protect U.S. jobs by curbing free trade, which is where all these concerns are coming from in the first place. One of the ways he's doing this is by threatening a border tax on imported cars, which could hurt the Japanese auto industry.
3rd Gear: You Pay The Cost Somehow
As the new presidential administration mulls rolling back the strict fuel economy targets created during the Obama years, at least one new study says that new cars—which are already more expensive than ever—are getting driven further up in price by these efficiency demands, and that could also hurt jobs. Via Automotive News:
U.S. consumers may pay an average premium of more than $1,800 per vehicle by 2025 due to tougher fuel economy and emissions targets, according to the Indiana University study, which was conducted over 18 months and funded by the Alliance of Automobile Manufacturers.

Employment losses will peak at about 150,000 in 2021, as consumers will shy away from buying costlier cars and trucks, said John Graham, a co-author of the study.

"Our findings don't call into question the need for regulation but we found that the federal requirements need to be fine-tuned," Graham said in a statement. "Due to unexpectedly low gas prices and tepid demand for electric and hybrid vehicles, the standards will have greater economic impact than envisioned when they were developed."
But note! The study was "funded by the Alliance of Automobile Manufacturers," the car companies' lobbying group. The environmental groups probably have something very different to say instead.
4th Gear: Electro Lambo Whambo

Think about what you love about Lamborghinis—naturally aspirated and loud engines and screaming exhaust notes—and then imagine a Lamborghini without them. That's an electric Lamborghini, which the company said it was open to the idea of, reports Automotive News Europe:
Lamborghini is open to an all-electric addition to its line-up, CEO Stefano Domenicali said, evidence that parent Volkswagen Group's interest in producing zero-emission vehicles could extend to the very top end of its brands.

"Electrification is an area of great attention for us, but I'm not expecting it will happen in the short term," Domenicali said Wednesday at the Geneva auto show, ruling out a purely battery-powered Lamborghini before 2025.
BUT!
"We need to be realistic," he said, pointing to the need to preserve the characteristics of a supercar in terms of handling, weight and performance even in an electric model, while at the same time considering its cost and the required investments.
Baby steps. Those baby steps include possibly bringing a plug-in hybrid version of its Urus SUV by 2020.
5th Gear: Don't Say 'Tesla'
Detroit Electric, the company that said that it was making a small and sporty electric roadster based on a Lotus Elise which were totally not Tesla Roadsters, totally, like, not at all, just got $1.8 billion from China's Far East Smarter Energy Group to finance its plans, reports Electrek. With that money, the company will be able to expand and hopefully get the car to production:
$370 million of the total investment will go directly to the company's European operations – primarily its Leamington Spa factory in the UK to start production of the SP: 01, its Lotus Elise-based electric roadster.

The investment will enable them to bring the vehicle to production by the end of the year, according to the company.
Electrek also notes that the after it sells the low-volume, high-end roadster, the startup will move onto producing and selling a high-volume luxury sedan and then an SUV.
That sounds like a completely and original business plan. I've never seen it anywhere else.
Reverse: Remember These Windshield Wiper Lawsuits?
Neutral: Let's pretend for a hot second here that we all have Lamborghini money. Would you buy an electric Lamborghini? Like a Lamborghini Scintilla or something. It would look just as aggressive and badass, it would just be electric. Would you?