The Bugatti Veyron is all about big. Big horsepower, big price tag. That's kind of the whole point. But what's even bigger than both is the insane amount of money the Volkswagen Group loses selling each one: about 4.62 Euro, or $6.25 million.
Most Veyrons have a price tag in the $2 million range, but according to this fascinating infographic in The Economist, it doesn't even come close to recouping the cost it makes to build just one. Their story details the biggest loss-making cars in Europe over the last decade or so. The Veyron tops the list; it's not the first time its insane losses have been documented.
They report that Volkswagen knew this would be the case, but perhaps as a testament to Ferdinand Piëch's mad genius, they did it anyway in order to burnish the brand. And you know what? It probably worked. The Veyron's incredible technological show of force, ridiculous price tag and unicorn-like exclusivity (unless you live in Dubai, of course) have made it a legend. It's hard to put a value on something like that.
Other loss-making European cars, according to The Economist, were the Volkswagen Phaeton (no shocker there), the Smart Fortwo (ha!) and the Jaguar X-Type (interesting!). None of those, however, even come remotely close to the amount of money lost on each Veyron.
G/O Media may get a commission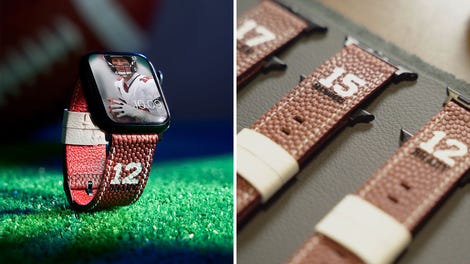 Official NFL PRODUCTS
Official NFL Apple Watch Bands
Check out their graphic to see more. I'd love to know about loss-making cars in the U.S. and Japan as well.
Hat tip to Bob!