A man behind the wheel of a pickup truck apparently captured video of the massive fertilizer plant explosion that destroyed buildings and left possibly dozens of people injured or dead in the small town of West, Texas this evening.
Rescue crews in the town between Waco and Dallas continue to respond to the disaster, which as of about midnight EST has potentially left 70 people dead and more than 100 injured, according to several Texas news outlets — although those numbers have not yet been confirmed.
This video, shot on the side of the road, purportedly shows the explosion. The father in the pickup truck starts shooting the burning plant from afar, but it is engulfed in a massive blast about 30 seconds in. His child's pleas for him to "get out of here" are truly chilling.
This is an unqualified disaster, and I just hope that the toll of dead and injured won't be as bad as what's reported at the moment.
G/O Media may get a commission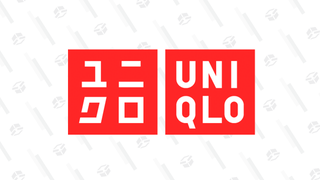 Year-round basics
Uniqlo Summer Sale
UPDATE (7:15 a.m. EST): The number of dead has been revised down to 5-to-15 according to The Dallas Morning News, while the number of injured has risen to 160. We'll keep on top of this story.
UPDATE (8:20 a.m. EST): This is the reason why most Texans will immediately know where West, Texas is.

UPDATE (9 a.m. EST): Here are some ways you can help West, including donations and blood drives. The Waco Tribune has some as well.
Also, NBC News has an interview with Derrick Hurtt, the West resident who filmed this video.
"I'm pretty sure it lifted the truck off the ground. It just blew me over on top of her," Hurtt said on TODAY. "It all happened so quick that things kind of went black for a moment."
UPDATE (9:31 a.m EST): Our colleagues over at Gawker are also following this with updates.
UPDATE (10 a.m EST): Here's a video of the blast from another angle.