Look, life isn't fair, alright? Some people, like Formula One driver Lance Stroll, are born better off than others. How is that their fault? They didn't choose to be born exorbitantly rich, and white guys on top of that. They worked hard for their own success, even if their father just so happens to be a billionaire who takes over an ailing F1 team that they're probably gonna end up racing for.
Why can't you all recognize that? Why do you have to be so mean?
Stroll, jokingly named F1's "crash-test missile" by people who obviously can't afford missiles themselves after a couple of unfortunate wrecks, got signed to the Williams F1 team two years ago when he was 17. Sure, his dad—clothing magnate Lawrence Stroll—spent a reported $80 million to get him that F1 seat for 2017, and, before that, bought a high-tech racing simulator for the team's shop that Williams' two F1 drivers couldn't even use because it was calibrated only for Stroll to practice Formula 3 on. Who cares!
He worked hard on that simulator, and in real life, to get his shot!
At the time of his well-deserved F1 signing, Stroll was unfazed by the "pay driver" claims, via Autoweek in 2016:
"Everyone has their own opinion, I can't change that," Lance Stroll is quoted as saying by the Times. "I come from money, I am not going to deny that. But I believe I won my shot in F1 because I won every championship I have competed in in single-seaters."
G/O Media may get a commission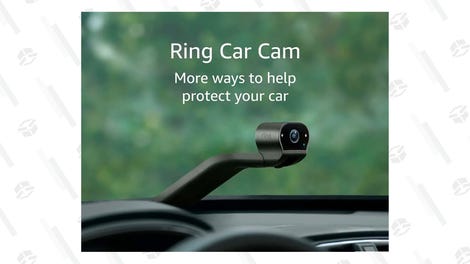 But the complete unfairness of people's tendencies to question the talent of children born into extreme, almost unfathomable wealth has gotten to Stroll, according to the Telegraph, especially as his dad just bought the entire Force India F1 team.
The rumor is that Stroll will oust Mercedes development driver Esteban Ocon—who qualified third and finished sixth at the recent Belgian Grand Prix—almost immediately, and people are letting their assumptions get all out of hand.
It just isn't fair, and according to the Telegraph, the "rich-kid caricatures have wounded [Stroll]." From the story:
"I felt that the way I was criticised was not entirely fair," he says. "Obviously I'm struggling right now in a difficult car, but I have done a lot to prove that I'm not here just because of my family's wealth.

"I won championships and races and earned my super-licence to get to Formula One. Of course, I was very fortunate to be in the position I was in, but at the same time I delivered. I think I deserve a bit more credit.

"In Monza last year, I had a qualifying performance in the rain similar to what Esteban produced here in Spa. I had a podium finish [in Baku] and I won other points as well."
Look. He had to drive cars and practice a lot to get good at this stuff, even if he had a virtually unlimited budget and time to crash or break anything he wanted along the way. He's won championships and scored points and he deserves credit, dang it! Why are the people who have the least amount of money so obsessed with talking about it?
The Telegraph reports that some of the other drivers are even talking about Stroll's dad paying for things, and he's tired of it. They don't know the whole story! His dad is just trying to help, even if Ocon loses out. You have to make some hard decisions in this life to be successful, and not everyone will make it long enough to enjoy that success with you.
From the Telegraph:
"Drivers don't always know all the pieces of the puzzle behind the scenes," Stroll says. "Potentially, my father buying this team can make it a much better team, much more competitive. It's not, in my eyes, a big negative.

"From Esteban's point of view, it's triggered towards me, because my father's involved in Force India. Drivers from certain backgrounds will have their view on how things should be. Drivers with financial backing will think otherwise."
People just don't understand how hard it is to be mind-blowingly affluent!
The Telegraph reporter who wrote the story, Oliver Brown, mentioned to Stroll that it's not the best look for F1 if he replaces one of the title-leading Mercedes team's highly rated development drivers. How dare anyone question a driver's ability just because daddy owns the race team now and will probably replace someone on it to put his son there! See? The rich just can't get a break.
From the Telegraph:
"I'm not arguing that point, but my results and what I've done in the past should have been acknowledged a little bit more," [Stroll] says. "It's very harsh. Sometimes a footballer has more ability, potentially, than another. It just happens to be that one gets thrown in a s——y club, and another with less ability gets a great pay cheque at a better club. I'm not disagreeing that the system isn't entirely fair all the time.

"But I deserve more than just mention of the money that's behind me. And it's not entirely my father. Aside from him, I bring in partnerships with JCB, Canada Life, Bombardier. So, I think there's a separation between my father and I, to a certain extent. If he takes me to Force India, that's his choice, and I understand that for Esteban, that might not be great or fair. But I think that I deserve to be recognised more for the results I've achieved. I wanted to get that off my chest."
Lance Stroll deserves more. You're all just looking at him like he swims around in pools of coins and cash like Scrooge McDuck, like someone whose talent is directly proportional to how much cash daddy can bring to the table for a deal. But this isn't about daddy—it's about Stroll. It's not his fault he was born wealthy. It's not your fault you were born less wealthy. That's just how the cards fall sometimes.
But it is your fault that you keep overlooking his talent for his money. Maybe if you stopped obsessing about it for a minute, you'd have the time to train and become a famous, talented, totally legit and deserving F1 driver, too.
Try pulling yourself up by your bootstraps, OK? Like Lance Stroll did.