The current trend in cars in 2019, in case you haven't heard—I'm kidding, it's practically all you hear about—is hugeness. Buyers are flocking to crossovers, SUVs and pickup trucks to the point where it's being considered a permanent shift away from tiny cars. But we all know good things come in small packages, and despite the SUV boom, 2019's also a big year for two tiny heroes.
This year marks two important car anniversaries: the 60th birthday of the original Mini, and the 30th birthday of the Mazda Miata. Both of them soldier on today in fun ways—one quite different than its original version, the other remarkably faithful to its own—and some cool stuff is on tap in 2019 to celebrate.
The Mini is largely known as a premium, sporty compact today, but we often forget it started life in 1959 as a humble city car aimed at working families. Crafted by legendary designer Alec Issigonis for the British Motor Corporation, the first Mini was a packaging miracle that put a wheel at each corner to maximize interior volume.
It, along with a few early Citroëns, was also an early pioneer of front-wheel drive, and could easily be seen as a precursor to the kinds of small hatchbacks that would dominate many car markets decades later. Simple, fun and iconic—and with an impressive racing record to boot—it was in production until 2000 when BMW took over the company and took the brand in a different, heavier, larger, more leather-y direction.
G/O Media may get a commission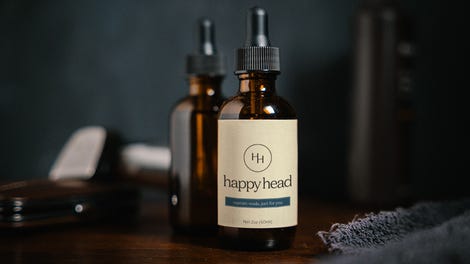 I'm not sure what Mini itself will do to mark this occasion, but the Silverstone Classic races in July in England will feature "the world's biggest-ever grid of racing Minis" in one place. You can see those July 26 through July 28, if you happen to be in the area. From a news release:
This summer's duo of Diamond Jubilee duels are being organised by Masters Historic Racing and will feature competition cars dating back to the pioneering Mini's original pre-1966 era.

"We are delighted that Masters has been asked to organise these Mini-only celebration races at the Silverstone Classic in July," said Ron Maydon, Founder and President of Masters Historic Racing. "Minis are very close to my own heart and, in their 60th anniversary year, it only seems right that we should be showcasing a spectacular grid of infamous FIA-spec pre-66 Minis at such a great British historic racing festival."

Furthering the festivities at the annual Classic, a raft of evergreen Minis will also feature in special track parades and in dedicated in-field displays organised by members of prominent motor clubs representing all generations of the revered marque through the ages.
That sounds extremely delightful to see.
Speaking of British stuff, you wouldn't have the Mazda Miata if you didn't have British roadsters first. The famous roadster was a modern update to the MGs and Triumphs of the past, with the added appeal that it would start every day and had no Lucas Electrics parts on it.

The first Miata rolled off the assembly line in 1989 and was an instant hit for Mazda. Lightweight, fun and affordable, it created an entire cottage industry for club racing alone—not to mention delighting tuners, autocrossers and casual owners alike over the past three decades. It's the answer to everything for a reason.

Mazda's celebrating by unveiling some kind of 30th Anniversary Edition Miata at the Chicago Auto Show in February, the same show where the Miata was launched in '89. We don't know much about it yet, but we're expecting some kind of flashy red or orange paint, and probably some extra interior accoutrements.
It's great that both these cars still exist today, and that both maintain rabid fanbases. The current BMW-built Mini is bigger, turbocharged and more upscale than the old city car was, but it's still a ton of fun. And Mazda's done a heroic job keeping the weight of the current ND Miata remarkably close to the first one, even with all the safety requirements modern cars have.
At the same time, one must point out that both of them are struggling somewhat as small cars—and fun cars—are getting increasingly ignored by a public that wants size and tech above all else. Mini's probably going electric as its dealers fret over slow sales and a thin pipeline of new cars. And the sales of the new Miata dipped quite a bit between 2017 and 2018.
Will they last another 30 years? Another 60? Who can say, but I know plenty of people who want nothing to do with giant, boring crossovers are still enjoying them now.