---
1st Gear: Holden's bringing back the special edition Thunder nameplate to the VE Series II Ute line-up. Developed to kick-off the 60th anniversary celebrations of Holden's original 1951 Ute, the Thunder SV6 and SS receive charcoal-finished 19-inch alloy wheels, satellite navigation, leather seat bolsters and Thunder badges. The Thunder Ute will be available with Holden's Gen IV V8 (SS model) and for the first time — inexplicably — the special edition nameplate will also come with a 3.6-liter SIDI V6 (SV6 model). Both models come standard with a six-speed manual transmission and optional six-speed automatic. On sale next week around Australia, the Thunder Ute can be purchased for the drive away price of $34,990 (SV6 manual) and $39,900 (SS manual) (both prices in Aussie dollars — or "down under dollars" as we like to call them). The range is available in a choice of 10 exterior colors.
---
2nd Gear: Fiat has increased its stake in Chrysler Group to 30% from 25% after meeting amended U.S. government requirements for raising the holding. Fiat will sell Chrysler models, including those under a Fiat Group badge, in Brazil and Europe, instead of Chrysler, after executing franchise agreements with 90% of Fiat dealers in Latin America to carry Chrysler products as previously required, Chrysler said on Tuesday. The U.S. Treasury and other holders agreed to the revision, as "it broadens the Chrysler Group-Fiat partnership and then it enhances the Chrysler Group's international position," Eileen Wunderlich, a spokeswoman for Chrysler, said. Fiat's new ad slogan? Share the fire.
G/O Media may get a commission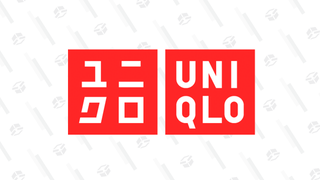 Year-round basics
Uniqlo Summer Sale
---
3rd Gear: The National Highway Traffic Safety Administration has agreed to review a petition claiming the frontal airbag of a 2008 Toyota Corolla failed to deploy during a crash. The agency said in a statement on its website that it received a petition that "the frontal air bags in their MY 2008 Corolla failed to deploy during a 55-mph frontal impact with a large animal (a deer). During this crash, neither the driver nor front passenger was seriously injured in the incident."
---
4th Gear: Reuters is reporting this morning that continued supply disruptions stemming from the earthquake in Japan could hurt Ford Motor Co's earnings, the automaker said in a securities filing with U.S. regulators on Monday. The U.S. automaker, which has no auto plants in Japan but uses suppliers based there, said it was looking for alternate sources of auto parts as necessary. The filing was another indication to investors from a U.S. automaker that missed shipments of parts from Japan could have far-reaching effects on financial performance. Huh. You don't say.
---
5th Gear: An Airbus SAS A380 superjumbo operated by Air France hit a Bombardier Inc. commuter jet while taxiing at New York's John F. Kennedy International airport, spinning the smaller plane and its occupants through 90 degrees. The A380's wing, measuring 262 feet (80 meters) from tip to tip, clipped the tail of the CRJ700 from Delta Air Lines Inc.'s Comair unit. The impact rocked the 106-foot-long CRJ and whipped it round before the A380 moved clear, video footage shows. While none of the 520 people on the superjumbo or the 62 on the Bombardier plane were hurt in last night's incident, the A380 was unable to fly to Paris and has been immobilized, Air France spokeswoman Brigitte Barrand said in a phone interview. Passengers will be rerouted with partner airlines, she said.
---
6th Gear: Ford revealed today the Transit SuperSportVan at the Commercial Vehicle Show in Birmingham, England. The Transit SuperSportVan, or SSV, is a one-off vehicle based on the short wheelbase 2010 Ford Transit SportVan and built especially for the event, and will probably never go into mass production. The new Transit SuperSportVan is powered by a 5-cylinder 3.2-liter Duratorq TDCi engine — the biggest Ford offers on its van model range. This means that the Transit SuperSportVan outputs 200 PS and 470Nm of torque between 1700 rpm and 2500 rpm.
---
Reverse:
⏎ Aznom-tuned Abarth 500 heading to Top Marques Monaco. [Carscoop]
⏎ Nerds to meet in Detroit. [Detroit Free Press]
⏎ New effort aims to reduce road deaths worldwide. [New York Times]
⏎ Detroit OK's funding for light rail. [Detroit News]
⏎ New Mercedes-Benz ad features F1 roadside assistance. [Car and Driver]
⏎ Jay Leno drives one of the last Chrysler Turbines. [Popular Mechanics]
⏎ Mercedes confirms plans for EV production. [World Car Fans]
---
Today in Automotive History:
On this day in 1888, Cecil Kimber, founder of the British sports car company MG, is born in England. [History]
Show us your tips!
Got tips for our editors? Want to anonymously dish some dirt on a competitor? Know something about a secret car? Email us at tips@jalopnik.com.
Lost in our new layout?
Click here for the Opposite Lock or Tips forums. Want a more "blog-like" look? Click the button up top next to "Top Stories."
Get more Jalopnik!
Want even more Jalopnik? Want to know which of your friends read us? "Like" us on Facebook and follow us on Twitter.