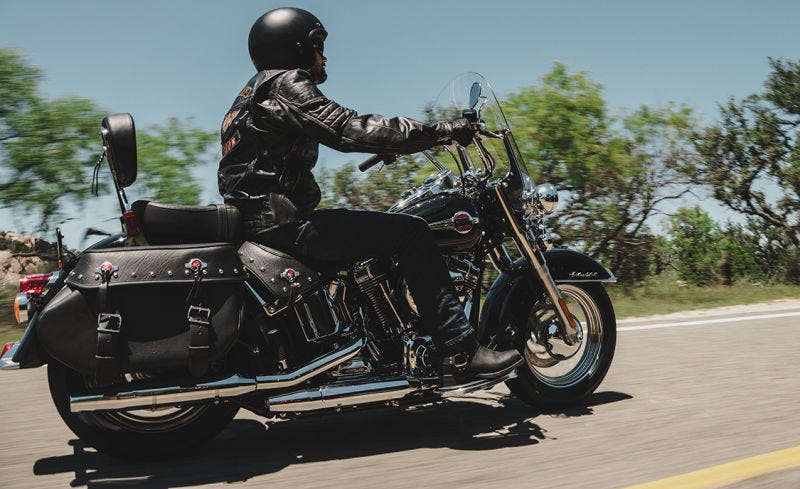 President Donald Trump was set to visit Harley-Davidson's Milwaukee factory to tour the facility and sign some executive orders this week. But in light of the protests around President Donald Trump's effort to ban Muslim refugees from entering the U.S, a visit by Trump to the Motor Company is no longer happening, reportedly because Harley isn't "comfortable" with likely protests there.
CNN reports that Trump planned to tour Harley's factory Thursday, where he was expected to sign executive orders pertaining to U.S. manufacturing. But the company says nothing's on the books anymore.
"We do not have a scheduled visit with the president this week at any of our facilities," a company spokesperson told the AP. A coy, somewhat empty response. But an unnamed administration official shed some additional light to CNN, saying the widespread protests across the U.S. against Trump's executive order sparked the decision to cancel the visit.
It was, in fact, the threat of protests that made Harley "uncomfortable," as CNN paraphrased the officials' remarks.
Even if it was a decision between the executive orders pertaining to manufacturing or the protests, Harley-Davidson has long made it known that it wants to expand its market and diversify its base of consumers to women and minorities. That doesn't exactly jibe with Trump's clampdown on refugee immigration, which companies like Ford have denounced.
How much of that played into the decision? We asked Harley for comment and will update if we hear back.