Car tariffs, a Nissan recall, rapid battery charging and more await you. This is The Morning Shift for Friday, Aug. 31, 2018.

1st: Rejected
Yep, we're talking about tariffs again. If I can't escape them, then neither can you. We're all on this hellride together.
Donald Trump has had tariffs on the brain for a while now, and despite the European Union saying that it would be willing to skip car tariffs altogether if we did, too, that still isn't good enough for him.
When the U.S. and E.U. met last month to negotiate imposing new tariffs on each other, the U.S. insisted that cars be left out. The E.U. has since offered to "bring down even our car tariffs to zero, all tariffs to zero, if the U.S. does the same," according to Bloomberg.
G/O Media may get a commission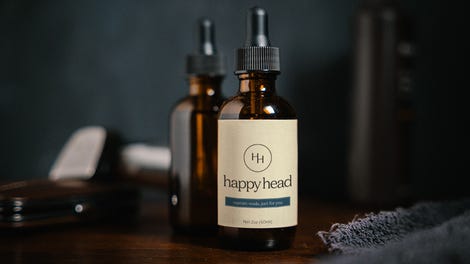 Trump rejected that idea. He told the outlet in an interview, "It's not good enough. Their consumer habits are to buy their cars, not to buy our cars. The European Union is almost as bad as China, just smaller."
Yet, the outlet points out:
Eliminating tariffs on U.S. auto imports would do little for General Motors Co. and Ford Motor Co., but would lend a major boost to Germany's BMW AG and Daimler AG. SUVs assembled by the German carmakers in the American South dominate the models exported to Europe from the U.S.

BMW for example is projected to sell nearly 70,000 X3 SUVs in Europe made in its South Carolina factory this year, according to data from LMC Automotive. Compare that to roughly 15,000 units of Tesla Inc.'s Model S sedan, which LMC, an industry data consultancy, projects will be the top-selling model in Europe assembled in the U.S. by an American automaker.
It doesn't look like things will de-escalate anytime soon, unfortunately. We'll just watch for when the prices of the cars all start going up, more than they have already.
2nd: Responding to That Rejection
Of course, after Trump's rejection of the E.U.'s offer to scrap tariffs on cars, European leaders predictably weren't too happy about it.
European Commission President Jean-Claude Juncker said that he had wished for a "ceasefire agreement" with Trump over the car tariffs, but now is ready to impose tariffs if the U.S. did, according to Reuters via Automotive News Europe. From the story:
Juncker told German broadcaster ZDF on Friday that the EU would not let anyone determine its trade policies. If Washington violated the deal and imposed auto tariffs, he said, "then we will also do that."

"It's very regrettable that from the U.S. side there is a tendency to escalate the trade war, especially with China but also with Europe," European Central Bank policy maker Olli Rehn said in a Bloomberg Television interview on Friday. "The ECB certainly is not manipulating the euro," said Rehn, who is governor of the Bank of Finland.
Regrettable indeed! I'm so tired from all this winning.
3rd: Ignition Switch Problems, You Say?
And it has nothing to do with General Motors this time. It's actually Nissan.
The Japanese automaker is recalling about 166,000 cars in North America over an issue with the ignition switch that could cause the engine to turn off while driving, according to Automotive News. 153,000 are in the U.S. and 13,000 are in Canada.
From the story:
On certain vehicles equipped with a mechanical key ignition system, a spring in the ignition switch could wear and break, allowing the ignition key to inadvertently move from the "on" position to the "accessory" (ACC) position while driving, says a post on Transport Canada's website. If that happens, it could cause the engine to shut off and the airbag system to lose power. The loss of power, and change in steering and brake forces could increase the risk of a crash, causing injury and/or damage to property. Additionally, in the event of a crash, the airbags might not function.
At the time of this writing, we have been unable to find a recall notice on NHTSA's website. Nissan's statement for the U.S. market is that it's not aware of any incidents resulting from the issue, reports Automotive News. The statement also listed the affected cars: certain 2017 and 2018 Jukes, Frontiers, Sentras, Versas, Versa Notes, Micras, NVs, NV200s and Taxi models. Drivers will receive a notice in September.
We have reached out for clarification on the recall and will update if we hear back.
Update 10:37 a.m.: A Nissan spokespersons responded via email:
"Nissan is committed to the safety and security of our customers and their passengers. Nissan is conducting a Voluntary Recall Campaign on certain MY2017-2018 Juke, Frontier, Sentra, Versa, Versa Note, Micra, NV, NV200 and Taxi vehicles to inspect and, if necessary, replace the mechanical key ignition switch assembly. On some of the affected vehicles, the mechanical key ignition systems may experience reduced durability after several years of normal use. In extreme cases, under specific vibration conditions, the key could potentially move out of the "ON" position while the vehicle is in motion.

This impacts approximately 166,000 vehicles in the U.S. and Canada.

Nissan is not aware of any incidents related to this condition but is taking this voluntary action out of an abundance of caution. Vehicles equipped with keyless ignition systems are not affected.

Owners of potentially affected vehicles will be notified beginning in September 2018 and asked to bring their vehicle to an authorized Nissan dealer to have the work completed at no cost to the owner."
4th: It's All About Charge Times
When it comes to electric vehicles, there's a close correlation between range anxiety and how long it takes to charge the car. And the EVs made by General Motors might soon be able to charge more quickly than cars using Tesla superchargers.
The magic rate that GM is apparently trotting out with its batteries is 180 miles of driving range in less than 10 minutes, reports Bloomberg. From the story:
The Detroit-based automaker and one of its research partners, Delta Americas, are developing the fast-charge system as part of a three-year project. GM has said it's readying 20 electric cars for sale by 2023 that will be capable of rapid charging.

Automakers are racing to recharge electric cars faster so that consumers are less worried about running out of range. With Delta's system, GM's cars could add about 18 miles of driving range per minute. Tesla's superchargers are at about 6 miles per minute, and Porsche is pledging about 12.4 miles per minute for its Taycan electric sports car, said Sam Abuelsamid, an analyst with Navigant Research.
Currently, GM's Chevy Bolt needs about 30 minutes of charging at a fast public station to get about 90 miles of range. Tesla says that about 30 minutes are needed to fully charge the battery on its cars at a supercharger station.
But 10 minutes? That's faster than the time it takes for me to run into the gas station to pee. That would be awesome.
5th: Fire Raid
Earlier this month, we reported that diesel BMWs in South Korea were mysteriously catching fire. It was only about 40 cars at the time of this writing, but it prompted a 20,000-car recall as a precaution. As part of the ongoing investigation, a police raid has taken place at the South Korean BMW headquarters.
The Seoul Metropolitan Police dispatched 30 investigators to the BMW office yesterday to find out whether the automaker "hid vehicle defects," reports the Financial Times.
From the story:
BMW Korea has blamed the fires on defects in the exhaust gas recirculation (EGR) system and is replacing parts in the recalled cars, which cover 42 models, including the popular 520d and 320d produced between 2011 and 2016. Seoul's transport ministry is conducting a separate probe.

Kim Jong-ryeol, vice-minister of transport, told parliament this week that the government was looking into not only the EGR module but also other components and software.
I hope they get to the bottom of this. Fire is bad, bad, bad.
Reverse: Sunmobile!
Neutral: It's Labor Day Weekend!
What fun car things are you doing to take tariffs off your mind?