If you're looking for the cattiest reporting on fuel economy regulation, you've come to the right place. This is the Morning Shift for August 15, 2018.
1st Gear: South Korea To Ban 20,000 BMWs From The Streets
Remember when South Korea started to freak out because a rash of BMWs started to catch on fire? Yeah, it was only all of 27 cars, but the country is still planning a ban on driving for a good 20,000 cars until they get a recall, as Automotive News Europe reports:
South Korea's transport ministry said on Tuesday it would ban about 20,000 BMW vehicles from the streets amid mounting public fears about engine fires.

The driving ban comes after 27 engines went up in flames between January and July, which prompted BMW's Korea unit to apologize last week and order a recall of 106,000 diesel-powered vehicles including the 520d that starts Aug. 20.

Amid public concerns over safety the government order will affect about 20,000 BMW cars that are part of the recall but yet to receive safety checks, according to the transport ministry.

This is less of a ban and more of a banishment, but mostly I appreciate how good of an example this is that in a panic, national governments can do so much to exert pressure on the car industry. Most of the time they don't, but they have way more power than you normally think. Bring that same energy to emissions regulations meetings, South Korea.
2nd Gear: Turkey Plans 120 Percent Tariff On American Cars
Trump is far from the only strongman in office in the world right now, so it's little surprise that like is being met with like these days. Erdogan in Turkey recently stated that he's had enough with American pressure on the Turkish economy and he's going to set things straight as we have: with punitive tariffs.
G/O Media may get a commission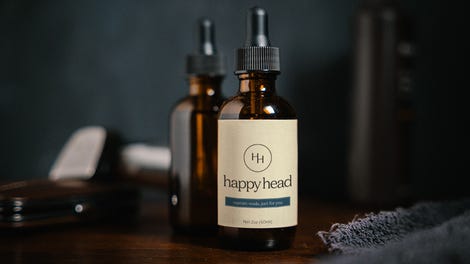 The big news going around is that Erdogan called for a boycott of Apple, but it's the duty on cars that has me interested, as Bloomberg reports:
A calculation by Bloomberg shows the items listed in the decree accounted for $1 billion of imports last year, similar to the amount of Turkish steel and aluminum exports that were subjected to higher tariffs by President Donald Trump last week. The decision shows Turkey giving a proportionate response to American "attacks" on the Turkish economy, Vice President Fuat Oktay said in a Tweet.

Turkey will impose an additional 50 percent tax on U.S. rice, 140 percent on spirits and 120 percent on cars. There are also additional charges on U.S. cosmetics, tobacco and some food products.

[...]

The Turkish currency has lost about a quarter of its value since the U.S. sanctioned two ministers in Erdogan's administration over the continued detention of a U.S. Pastor Andrew Brunson to increase pressure on Ankara for his release. Erdogan has rejected Washington's pleas, saying that Turkish judiciary won't take orders from abroad.

Anyway, I'm sure this will all go well.
3rd Gear: GM Files For Tariff Exemption For Chinese-Built Buick
Remember all the way back to the early days of the Trump administration when Mary Barra was on Trump's business council? Remember how it seemed so obvious at that time to seemingly everyone but the members of that business council that kissing the ring was going to get you nowhere?
That's a fun memory.
In any case, GM just announced that it's asking the Trump government to please exempt its Chinese-made Buick Envision crossovers from the Trump administration's tariffs, as Automotive News China reports:
General Motors is seeking an exemption to a 25 percent U.S. tariff on its Chinese-made Buick Envision crossover, in a move to prevent the model from becoming a victim of the U.S.-China trade war.

The midsize crossover, priced starting at about $35,000, has become a target for critics of Chinese-made goods, including leaders of the UAW and members in key political swing states such as Michigan and Ohio. The Envision, assembled only in China, last year accounted for about 19 percent of Buick brand sales in the United States.

GM said in a statement that it filed the request on July 30 with the U.S. Trade Representative. An official notice was posted on Thursday on the regulations.gov website, which is tracking requests for exclusions from the so-called Section 301 tariff on certain imported goods from China.

GM further tried to justify itself, saying that it sells 200,000 Envisions in China compared to 41,000 in America, and it has no real choice but to build them in their home market, so to speak. Please, Trump, be nice to us.
4th Gear: Internal Documents Reveal NHTSA Really Is That Bad
The news of this story, as Bloomberg reports it, is that newly-released internal documents show that the EPA doubted Trumps' utterly nonsensical claim that cutting back fuel economy regulations would save lives. The logic for it was that it'd make new cars cheaper, and people would buy more new cars, and then they'd be safer. This is, uh, not quite how things work, as the EPA assessed, per Bloomberg:
The "proposed standards are detrimental to safety, rather than beneficial," EPA staff wrote in a June 18 memo.

The EPA asserted that freezing fuel economy standards would lead to an increase in traffic fatalities and boost the overall fatality rate, citing its own analysis, conducted after the agency said it corrected "erroneous and otherwise problematic elements" in a Transportation Department model.

Yes. Duh. This is a surprise to no one. What is interesting is that NHTSA apparently backed up Trump, sealing its reputation as our most inept administration, which is kind of worrying in that they're the ones that make sure cars are safe:
In the comments, the EPA said NHTSA's model over-estimated the number of older, less-safe cars that would remain on the road if drivers didn't buy new cars due to higher prices caused by the Obama-era standards, effectively inflating projected traffic deaths.

In July, NHTSA fired back, countering that EPA's corrections assumed the size of U.S. vehicle fleet and the number of miles driven would remain constant, rather than changing because of the fuel economy standards — an outcome the agency said "would be much more reasonable to expect."

So now it's clear that NHTSA is very much in the Trump camp and the EPA isn't really holding its own against it. Great.
5th Gear: Tesla Board's Greatest Challenge: Stop Elon Tweeting
Tesla has a lot of challenges ahead of it: actually put an affordable Model 3 on sale, start making a semi truck, re-start the Roadster program, get its factory working conditions in shape. These challenges all pale in comparison to the one that Tesla's board has put in front of itself. They want to get Elon off Twitter, as the New York Times reports:
Members of Tesla's board are scrambling to control a chief executive who some directors think is out of control.

Elon Musk, the electric-car maker's co-founder and chief executive, stirred up a public storm by announcing on Twitter last week that he wanted to turn Tesla into a private company. In recent days, according to people familiar with the matter, some of his fellow board members delivered a stern message: Stop tweeting.

Oh man. Ohhhhhhhh man. Good luck, y'all. Here's the immediately following line from the Times:
Mr. Musk hasn't heeded that advice.

Ahhhhhh this is so good. Honestly, if the board can get Elon to calm down, pretty much anything is possible. Put me down for a Roadster reservation if he cuts it out.
Reverse: Ford And Edison Went On To Make An Electric Car, But The Shed They Were Working Out Of Mysteriously Burned Down. Fun Story.
Neutral: What's The Greatest Crisis-Driven Set Of Car Regulations?
Pretty much all great moments in car regulations have been driven by flash decisions made in crises, like Germans freaking out about acid rain in the '80s or this BMW recall. What's your favorite, and what kind of subterfuge do we need to plan to get more done?