The infamous Truck Nutz have now been deemed illegal in Florida and are punishable with a measly $60 fine. If you remember, Virginia was working on enacting a similar bill that would make displaying the genitals a misdemeanor punishable with a $250 fine. What makes this even funnier is what some of Florida's senators had to say about the matter, including an admission of guilt by one.
Sen. Jim King, R-Jacksonville, said he had a set on one of his vehicles, which he described as "all pimped out." They are no more than "an expression of truckliness," he said, although he'd acceded to his wife's request to take them off.
Another senator also weighed in on the matters.
"I find it shocking we'd tell people with metallic testicles on their bumpers that this is a violation," said Sen. Steve Geller, D-Hallandale. "There's got to be better things for us to spend time debating."
G/O Media may get a commission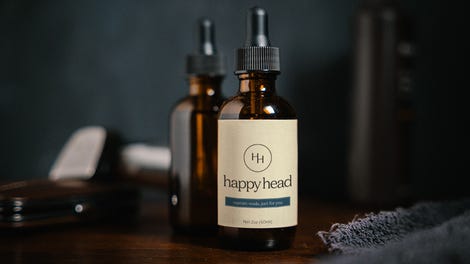 Ban or not, we're still finding it hilarious that a "prestigious" Florida senator has the, ahem, testicular fortitude to admit that he himself has a set. Florida citizens, do you really want to be represented by a truck nutter? We guess it beats other Florida Republican state legislators, at least he didn't offer a cop $20 to play with his truck nuts in a park bathroom. [Florida Capital News]